Your Company's Online Store Puts Your Brand At Your Fingertips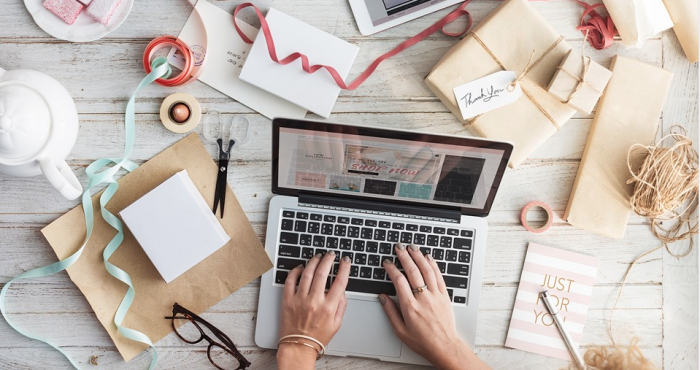 What would your business be like if your employees had access to a range of pre-approved promotional products that they could simply go online and order without slogging through a long, slow sequence of approvals? Imagine how much time could be saved. This is an option we offer to our clients.
Several of our clients have been using their online store for years and they couldn't be happier.
How It Works
Your online store is created to maintain your brand integrity, is password protected and for the exclusive use of your company and employees. Promotional items can be ordered whenever they are needed, everything from apparel to banners, promotional materials and products to trade show materials.
Simplistic Or Complex
The choice is yours whether you want to have a simplistic online store set-up where employees can place orders or whether a more complex store would better fit your needs. In addition to simply placing orders, the more in-depth or complex store offers a range of options that include everything from uploading logos, creating marketing materials with variable data as well as a range of virtual layouts for banners, t-shirts and other promotional products and more. Either way, your online store will ultimately be a time saver and increase employee productivity.
Having access to pre-approved promotional materials works great especially when you have multiple departments and/or locations and need to keep brand identity consistent. Our clients who benefit from a corporate online store include schools and hospitals.
One of our clients has 19 centers around the state of Florida. Through their online store they can order everything from school uniforms to promotional items needed for community events, board retreats, fundraising events and thank you items. Every center can order when they need specific items and there's no searching or approval process involved. Everything is at their fingertips.
Benefits Of Corporate Online Store
Just a quick review of how an online corporate store may benefit your business.
•First of all, it gives you better brand control over the quality of products
• Secondly, you will typically have better cost controls. We negotiate program pricing and limit the number of items.
• Third, you'll have logo consistence controlled across multiple mediums.
• Fourth, you'll have more accurate spending reports and tracking
• Fifth, and finally, your employees will not have to spend time searching and searching for appropriate items and they won't have to go through the tedious approval processes since all that is done upfront!
Maintain Your Brand Essence
There is no need to settle for a 'stock' online company store. Let us build the website that maintains your brand essence. Our stores are easy to use and include only quality merchandise that is approved for use by your employees for internal or external use. Having an online store streamlines your processes, budget and maintains your brand essence.