Style And Uniform Dressing Are No Longer Mutually Exclusive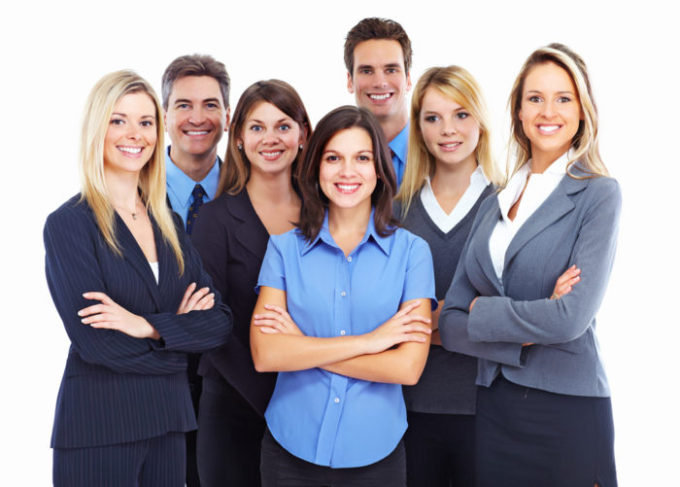 Did you know that uniforms can be stylish and functional?
You may not see them parading on the runway at the next New York Fashion week, but contemporary uniform styles have certainly made it out of the 1950's male closet. If you insist, you can still dress your team in heavy cotton button down long sleeve shirts and short sleeve golf style shirts that have been the norm for so many decades. While that particular look may still be appropriate for some businesses, they are quickly receding into the minority.
Uniform dressing is all about style today.
Your business has greater options that allow you to express a unique brand personality in the way your team dresses. You'll find today's embroidered shirts are more tailored and more "retail" in design than ever. There are styles for all shapes, sizes, genders and price points. You'll even see there are maternity options. Specific sizes for women and men range from petite to very large, with men's sizes up to 10XL.
Fabrics are also more contemporary.
Very soft tri-blends are being used, as well as stylish woven fabrics, non-iron, easy care, silks and more. Decorating techniques can be combined instead of being limited to one. You can have your logo or unique design applied around the collar, sleeve or shirt placket. With the appearance of new kinds of businesses from juice bars to yoga studios that are more free-wheeling and creative, the demand for more creative uniform dress options has finally been met. And you don't have to have hundreds or thousands of employees. Small runs are also easy to fulfill in this new digital age.
We are here to help you explore the styles, fabrics and designs most appropriate to your brand and budget. Give us a call and we can help you get dressed in a uniform style that's sure to help brand your company, employees and customers alike.