Let's Celebrate Like It's 2020!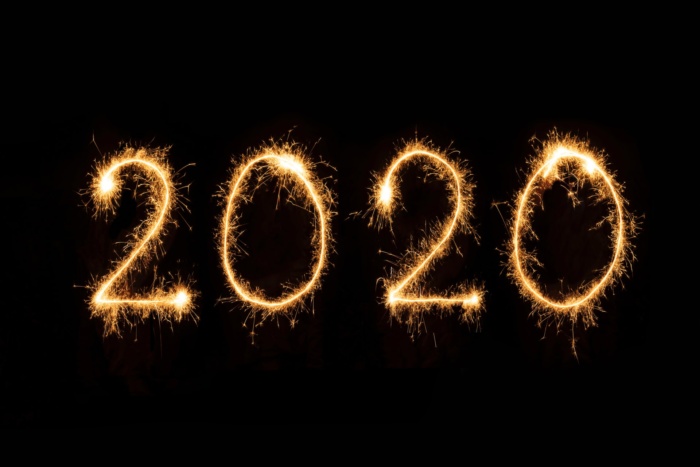 As much as we all want this pandemic to be done and over with, as much as we want to be able to make travel plans as freely as we used to do, the fact is that COVID-19 continues to be a challenge and things won't be going back to "normal" anytime soon or perhaps ever. Most people are settling into this fact and making the best of the situation.
Just recently, I read a New York Times Opinion Piece which said that Dr. Fauci told MSNBC's Andrea Mitchell, "If you're talking about getting back to a degree of normality which resembles where we were prior to COVID-19, it's going to be well into 2021, maybe even towards the end of 2021." https://www.nytimes.com/2020/09/15/opinion/coronavirus-precautions.html?campaign_id=39&emc=edit_ty_20200916&instance_id=22236&nl=opinion-today&regi_id=74586418&segment_id=38249&te=1&user_id=3e21bfc7edc421f4499d99f53134721a
Home For The Holidays For The Foreseeable Future
Whether we like it or not, my guess is that pretty much everyone will be hunkered down wherever home may be for the holidays. In fact, my guess is that we will be celebrating holidays well into next year from the comfort of our very own homes! Thanksgiving, Festivus, Chanukah, Kwanza, New Year's Eve and New Year's Day, Valentine's Day and Easter will find most people celebrating with family members via Zoom or in person with just a few trusted family members and friends.
Together Far Apart
Fortunately we live in the digital age so, when necessary we can be together while staying apart! And, we can have anything delivered – near and far – right to the homes of our clients, employees, teammates, prospects and loved ones. So, let's first and foremost be thankful that we are still here, still breathing, loving, working – even if it is remotely – and able to celebrate when so many others have lost that privilege. And, let's party like it's 2020!
Send Personalized Gifts
Have your clients turned into artisan bakers during the pandemic? Or perhaps they make their own pasta or have established a home garden. Whatever new hobbies or passions have been born during COVID-19 shelter-in-place mandates, we can likely create a perfect personalized gift that reflects that newborn passion. How about customized bamboo cutting boards, steak knives, silicone oven mitts, baking utensils like nice measuring spoons, cups and bowls? These kitchen items and more can be personalized with a logo, name or other branding insignia.
Make Movie Nights More Fun
It's been nearly a year since anyone has been in a movie theater, music hall or performance space. But, with so many streaming services movie night is part of everyone's life. We can make those nights even more special. How about the gift of a cozy blanket embroidered with your logo? Or our movie night utensil kit that comes with a corkscrew, pizza cutter and ice cream scooper! Stainless steel tumblers keep coffee and tea hot, cold drinks cold and whatever cheerful stuff you imbibe will be kept secret! Have the name of your recipient monogrammed on it and it becomes all the more special.
For so many employees have been hunkered down working remotely from home, how about something that will make their work a little more pleasant? I'm talking about noise reduction headphones, a phone clip for the computer monitor so the phone and computer screens can be seen simultaneously, and power banks to keep all the electronics charged.
Thanks to the digital age, everything can be customized and personalized. As we come to the end of the first year of the beginning of a new decade, let's stay strong, stay well and continue to celebrate the traditions we've grown to love. That includes reminding our clients, prospects, employees and vendors with a gift of appreciation.
I'm ready to help you celebrate like it's 2020! Give me a call and let's get this party started!