Food, Glorious Food!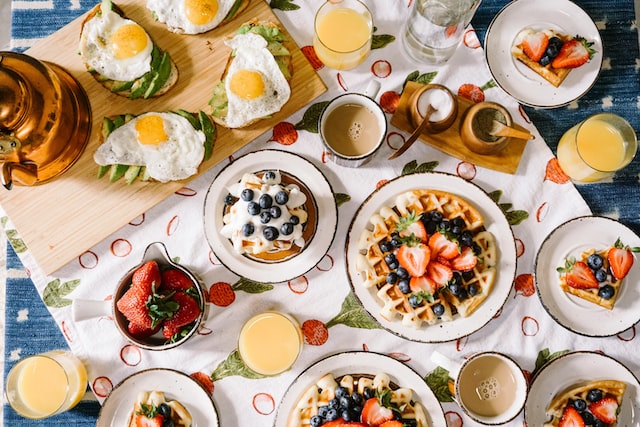 Once Labor Day is behind us, I feel a surge of excitement begin to brew. Unlike areas north of the Florida border, it has nothing to do with slightly chillier temperatures. We won't get those until much later. But we business owners do get to start planning our gift-giving menus for the upcoming holiday season. And, yes, I did say "menu!" The fact is that most people (a whopping 73% according to the New York Post) would rather receive the gift of food over other gifts. So, you can put the flashy, high-tech gifts on the back burner (pun intended) for the moment while we explore how impressive the right food gifts can be.
Hungry For Comfort And Joy
One thing that the pandemic brought to the foreground is how the universal love of food creates bonds. The love of food bonds family members sitting around the dining table. It creates bonds with colleagues we've never met who started working with us on an exclusively remote basis. It also strengthens bonds we have with clients who remain at a distance. Nothing says comfort and joy better than food. I know people who headed into the kitchen at the start of the pandemic and for whom playing with food became an unexpected obsession. Some people developed exciting new kitchen skills like making sourdough bread, homemade pasta, and pizza. Others turned to baking cookies, cakes, and pies to share with quarantined friends and loved ones. For others it brought on the desire to play with spices, crunchy salts, and exotic flavored oils. Some families started popcorn and movie nights, and other rituals that are being maintained post-pandemic.
Build Loyalty And Love Through The Stomach
Our employees, many of whom still work remotely, as well as our clients and prospects are truly hungry for a greater sense of comfort and joy this year. Even though people are out and about at pre-pandemic levels, so many are still cautious and less certain about their employment status as industries struggle to find their equilibrium. Food is one of the greatest sources of comfort and joy for us humans. Every culture has comfort foods as does every family. Whether pleasure is derived from preparing food or being the recipient of a beautifully prepared meal, everyone enjoys receiving items that appeal to the taste buds!
The excitement of looking forward to food gifts this holiday season is at an all-time high. And the options are endless! From beautiful chocolates and nuts, cheeses and breads, baked goods and fresh fruits, meats, charcuterie boards, and artfully curated baskets of goodies, you'll be able to make selections that are sure to delight your hard-working loyal employees, your clients, your prospects, and everyone on your gift list. The fun begins when you start realizing how well you know the people on your gift list based on food! It's great to see how you can delight your teams and individuals based on whether you know they have a sweet tooth or prefer something savory, if they love to show off their culinary skills or have a fondness for condiments.
And remember, everything from Taco Kits to Charcuterie Boards, as well as individual bottles or sets of olive oils and balsamic vinegars can be branded. Oh, and let's not forget about the fruit of the vine! We can do custom labels or engraved wine bottles from Cabernet to Zinfandel and others at varying price points. So, give me a call once you've got your gift list ready and let's create a menu of gift items that will not only appeal to the taste buds but to the hearts of those who keep your business humming year in and year out.