Why Earth Day is Good for Business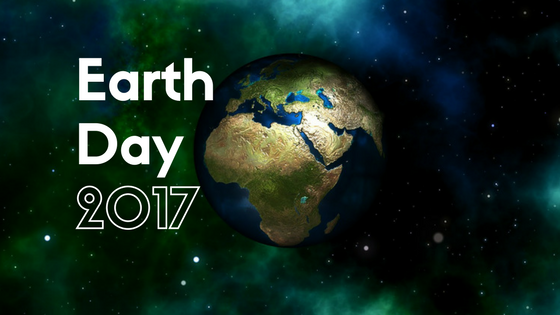 It all started back on April 22, 1970 when the first Earth Day celebration was officially established.
That first event was not one that many businesses were quick to jump on. However, much has changed in the subsequent 40+ years.
Businesses have done much to help our planet by changing manufacturing processes and adopting many behaviors that have reduced air and water pollution and has made huge strides toward ensuring that our beautiful earth will still be a wonderful place to live for generations to come. In fact, business owners became modern grassroots leaders in the cause of helping Americans become much more mindful of the environmental impact of their daily decisions.
The Earth Returns the Favor
As a result, Earth Day has returned the favor and has become a lucrative marketing opportunity for business. It's not just about selling greener products that your customers can feel a little less guilty about purchasing. It's also about helping them see how the decision to purchase that 'greener' product can create a positive chain reaction, in the supply chain and in their own behaviors.
Earth Day gives businesses a platform for captivating storytelling. The opportunity to generate excitement and interest in the environment may come as a singular event every year in April. However, year round you have the opportunity to cultivate that philosophy whether you're a global manufacturer or a local retailer, a utility or a solar panel company.
Take Action
If you haven't already, perhaps this year you'll ban the use of Styrofoam coffee cups in your offices. (Our area just banned Styrofoam containers because it takes so long for it to degrade.) You can replace them with biodegradable paper cups or coffee tumblers with lids. You could also invite everyone to bring a personal mug to the office. Many employees already do that however it's always a good sign when they see management making efforts too.
When it comes to promotional items, you can request only those items made from recycled or organic materials. And keep in mind that giving items that are reusable is an environmentally conscientious act. Don't forget to promote these actions in your marketing efforts.
Also, keep in mind that there are any number of earth friendly promotional items including ready to plant seed cards, bamboo planter kits for desks, cork coasters, and the ever popular non-woven polypropylene grocery totes in every imaginable size. You can even order incentive awards made from recycled wood, sports bottles made from recycled plastic bottles and more.
Be a Leader
So start thinking about Earth Day as your opportunity to lead, to connect the dots and to tell compelling stories. As more and more businesses take these steps, not just for their own families, but for their customers, employees, clients, vendors and prospects, we'll sooner achieve a social norm where respect for our planet through sustainability is quite simply "the way we do things around here." That can only be called a win-win for everyone!
Happy Earth Day!