What We Learned Last Year That Will Help You Grow This Year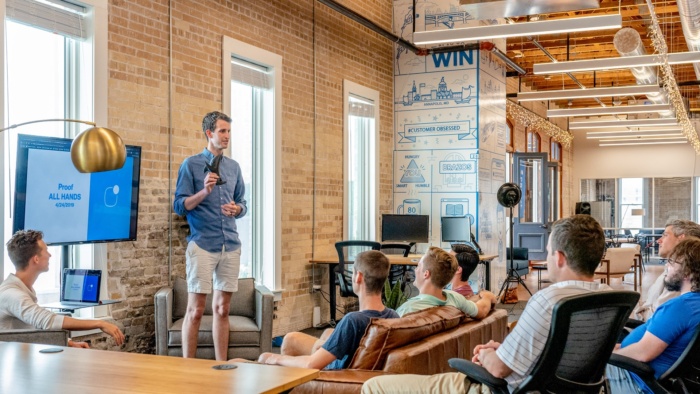 Every new year typically brings with it exciting opportunities for learning and growth. Without question, 2020 brought a deluge of unexpected and not so readily apparent exciting opportunities. Though I must admit that it has been my experience in life that the most challenging circumstances offer the greatest opportunities for growth. I'm here to say that 2020 certainly takes the prize for presenting the entire world with unprecedented challenges and opportunities that did not feel so exciting as we faced them.
Like a roller-coaster that takes an abrupt and extended downward plunge, 2020 had my stomach flying up into my throat a few too many times. Eventually I got accustomed to the ride as everyone who is still managing to hang on has had to do. The truth is, I learned a lot last year. And much of what I learned turns out to be good news for my business as well as for my clients and prospects.
The Silver Lining Held Key Business Learnings
Ferreting out the positive aspects that came from last year's chaos was a top priority during the quietness of the last weeks of 2020. As I reviewed the year and how my business not only survived but managed to grow, I was surprised to discover how many things we did differently and how well they were received.
I'm going to share some of the key business learnings from 2020 along with some ideas of how we can carry them forward to make this year an even bigger success. For instance, out of sheer necessity, we have become much more technologically savvy. If you will, we have become Zoom Masters. Perhaps you have too. So, now the question is: Can we leverage our new-found technological savvy even more to our advantage this year to better reach and help our clients and prospects?
New Ways Of Doing Business Here To Stay
As a tactile business – what we "sell" is sensory in nature – we had to figure out how to make it possible for our clients to touch, smell, hear our product and promotional recommendations. So, we set up individual virtual "show & tell" sessions with each client. Afterwards, we sent samples of items the clients liked so they could experience them in person. This method, while being a little bit more involved, was convenient for clients and more productive in the long run than simply handing them all the samples. It also helped us stand out for those prospects and clients who initially thought they wanted to buy their promotional items online. We were able to engage them and help guide them toward making their purchase the best possible.
In addition, we sent clients and prospects periodic mailings with special product samplings that they may not have seen before. Because of the success of both these efforts, we plan to expand these efforts for 2021.
Another Great Idea That Popped Up
Pop-up restaurants and retail stores became popular in the years preceding the pandemic. But both of those concepts died instantly when COVID-19 made its appearance. However, the concept was not lost on me. We created pop-up online stores for some of our clients as well as for ourselves. For example, we designed and hosted a pop-up fundraising site for Nicklaus Children's Hospital to sell Holiday Cards designed by patients. The site was live for only four weeks. A portion of the proceeds went to help the patients and their families. I call them pop-up because they are quickly created, with a limited number of items and are "live" for short periods of time. Because of the success the hospital achieved, we are already planning on launching it again for the 2021 Holiday season, but for a longer period of time.

We also created an online pop-up store for ourselves highlighting holiday gift items. Many clients reached out because of the items they saw on the site. Due to the success of this effort, we are exploring ways we can expand on this concept not only for Gossett Marketing but for our clients as well in 2021. Perhaps a pop-up store would generate excitement and additional revenues for your business. Give us a call and let's see what pops up.