What To Wear Need Not Wear On You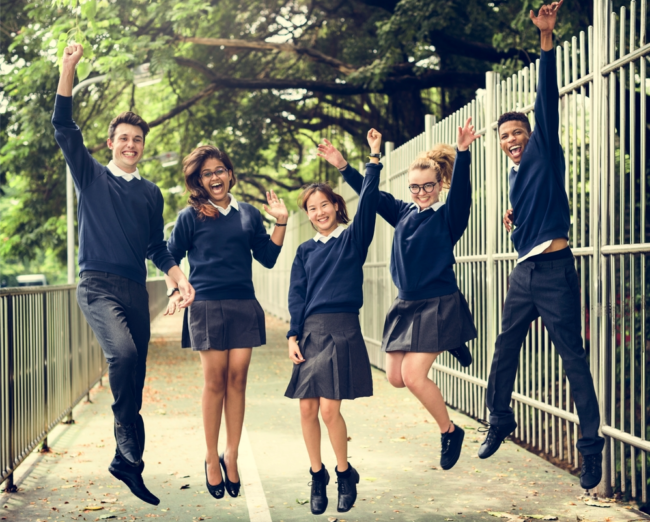 How much time do you spend figuring out what to wear?
This is a topic that is being discussed nationwide: What to wear to school and to work. In fact it has been reported recently in the news that more and more public, yes public schools are opting for uniforms. Same goes for businesses.
Imagine the relief many people would feel knowing exactly what they were going to wear each day. (I acknowledge it won't be delightful for some people!) Think about how much time it could save if people aren't getting to school and work late because of several wardrobe changes. The simplicity of a good-looking, stylish embroidered shirt paired with nice slacks or a skirt takes the pressure off and clears up a lot of mental energy for other, more important things. Some people go so far as to create their own uniform look in order to clear up mental space around what to wear each day.
Learning About The Value Of Unified Looks From Trade Shows
Many companies are accustomed to making use of unified apparel for trade shows. You already know the value of putting your best foot forward at trade shows and having attendees be able to identify your employees. However, the same benefits are equally valuable on a day-to-day basis, yet many businesses tend to disregard a unified look at the office.
You can find tons of research that validates the benefits of having a unified/uniform dress code both in school and in business. First and foremost is the professional appearance of employees who are in the public eye. Secondly, a unified dress code, as many companies learn during trade shows, is a great form of free advertising/marketing for your company. If you consider team sports, sporting the team's uniform also generates a sense of pride and togetherness. The same holds true for school and businesses.
Not Your Father's Or Your Grandfather's Uniform
Today's unified apparel is certainly nothing like the male inspired unisex heavy cotton or knit embroidered logo shirts of the past. That old standard and very masculine look made women look more like golf caddies instead of a professional whatever. It's also not a look that's appropriate for all businesses.
Today there are styles for all shapes, sizes, genders and price points. You'll even see there are maternity options. Specific sizes for women and men range from petite to very large, with men's sizes up to 10XL! (Oh my!) Fabrics are also more contemporary. Very soft tri-blends are being used, as well as stylish woven fabrics, non-iron, easy care, silks and more. You'll find long sleeve button down shirts as well as short sleeves, ¾ sleeves for women as well as t-shirts, golf style shirts and more.
Modern Techniques That Let You Look Uniquely Vintage, Contemporary Or Futuristic
If you have a company that stands for creativity, todays apparel decorating techniques let you express that uniqueness and creativity even more. You no longer have to have the embroidered logo on the left chest or right chest. You can have your logo or other design applied to the placket on the shirt, around the collar or sleeve. You can also combine decorating techniques. For instance you can have a patch with embroidery or silk-screening for a unique look. 3D embroidery also gives you the ability to add other materials to the embroidered look. You can create or select designs that truly make a statement.
Of course, we are here to help you pull your unified look together. Because, not only should your day-to-day wardrobe not wear you out, neither should creating a unified look for your company, school, team, or event. Give us a call.