Welcome To The 21st Century Pandemic Version Of The Welcome Wagon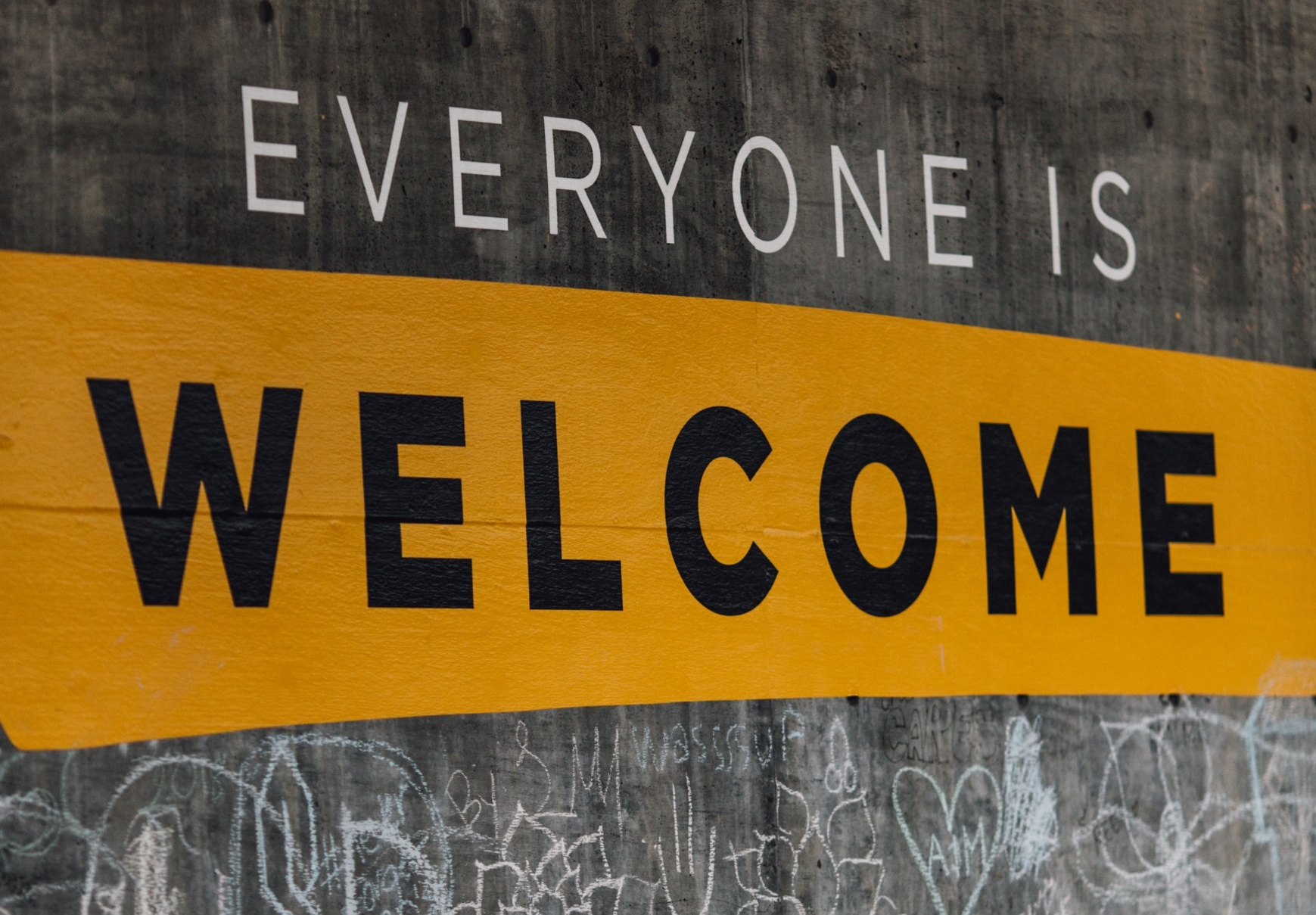 Most people today will probably not know what the Welcome Wagon was (is – yes, it still exists). For most, it's merely an expression. But it was a real business started back in 1928 in Tennessee to welcome new homeowners to the neighborhood. The idea of the business is maintained even today in the expression to "roll out the welcome wagon." It refers to a happy and friendly way of greeting people who are new to a place. I was inspired to research the Welcome Wagon as I continue to think about new ways to help my clients onboard new hires in ways that make them feel welcome and part of the team.
Just When We Thought It Was Safe
Some businesses were starting to get comfortable considering the idea of gathering business teams under one roof again – at least some of the time – and now the new COVID Delta variant starts rearing its head. So, back to the masks, back to a greater degree of keeping one's distance. And while we're at it, let's rethink the whole returning to the office idea for a while longer! So, my question to you is, how will you continue to reinforce the importance for team morale and loyalty as you bring on new team members? How will you establish closeness and team spirit while keeping your distance?
From Door-to-door To Digital Doorways
In the early days of the Welcome Wagon, typically, women would go door-to-door greeting new neighbors delivering a basket of goodies and gifts provided by local businesses. The "hostesses" as they were called would tell the new resident all about their community. We are a far cry from that door-to-door visiting. We live in the digital age and rarely does anyone that we are not expecting knock on our doors. We have cultural experiences through our digital doorways. For the past year and a half, we've learned how to celebrate the birth of babies, anniversaries, weddings and other meaningful life events together with loved ones at a distance while in the same digital space.
Only The Welcome Gift Shows Up At The Door
It's time to take welcome gifts up a notch. We've had some practice, now it's time for expertise as we make our teams, especially new hires feel welcome and part of a unique and cohesive corporate/business culture. We need to create the most meaningful and memorable welcome rituals and gifts since this way of doing business looks like it could be here to stay. You want to make sure your new hires will be excited to see what kind of gifts show up at their door.
Activities That Foster Camaraderie
You can include activities that engage and foster a sense of fun and camaraderie among your teams in your welcome gift. Whether it's a digital happy hour or lunch hour, you can let your imagination go and develop ideas based on your business and your specific culture. I've read about so many fun ideas that include dressing up like your favorite film character, to word games. The Internet is full of ideas, and, if you like, I'm happy to help you brainstorm ideas that would be perfect for your business. And, when it comes to what to put in your welcome basket, bag or box, I'm your go-to!
Consider Welcome Gifts That Speak To Your Unique Culture And Environment
What kind of welcome gift items speak to the unique culture of your business? What type of items would make your new hires feel like they've made the right decision and make them feel proud to work to accomplish your corporate mission and vision? Do you foster the notion of eco-sensitivity? Do you cultivate diversity? There are a multitude of ways to welcome new hires that can cultivate your corporate vision. Whatever business you are in, there are ways to foster your unique culture.
It isn't just the corporate world that needs to make peope feel part of the team in this ongoing remote environment. Think about education. There are students graduating that do not get to celebrate their hard work and accomplishments together with family and loved ones. In fact, I'm working with one University that is giving their Graduate students shirts they can wear during zoom classes to make them feel like they are part of the University family. The spirit of alma mater must be preserved!
We are also working on a welcome package for a tech company. They are providing a bag, water bottle, USB, stickers and welcome letter in a custom box to all their new incoming employees. We will be sending them to the new employees homes as they come on-board.
It's a new dawn, it's a new day, it's a new way to build team spirit, loyalty and enthusiasm. I believe this is the way of the future. I believe this is the 21st Century "Welcome Wagon" way to make new hires feel like they belong. Just like so many other aspects of the digital world, onboarding remotely will be the norm not the exception.