Welcome To A World Without In-Person Collaboration And Impromptu Meetings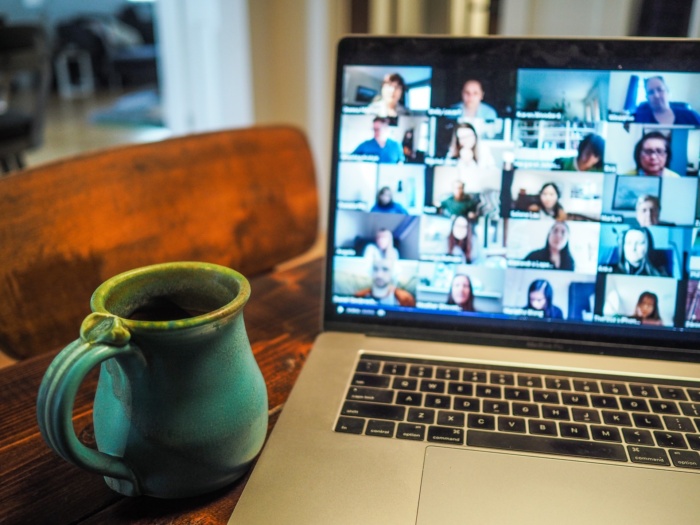 Adapting to the new normal of work-at-home is going to be quite challenging for some of us. (Read ME) If you're like me, you enjoy having people around to bounce ideas off of and to feel like you're a part of something bigger. I have always loved collaboration and am especially excited by the ideas that so often emerge out of impromptu meetings.
Office comradery and spontaneity are both things that will no longer be possible in the new world of work-from-home that many companies are adopting due to COVID-19. We're going to have to learn how to be spontaneous in new ways.
I've been trolling the Internet for some useful information and tips to share with my clients and those of you who read my monthly articles. I've found bits and pieces that I find relevant for my team and that will likely work for you too.
The Value Of Human Connection Cannot Be Underestimated
Just because everyone can't be in the office together doesn't mean that you can't have face-to-face connection. But, before that can happen, you must make sure you have the basics right.
The basics, according to TLNT Talent Management & HR, are: 1. That you understand the value of human connection, promoting constant social interaction, and collaboration.2. Even when the new challenges of a virtual workplace hinder attention, you must encourage and boost the morale of the employees to be successful. Remember, merely telling them to 'get the job done' is never going to help. And 3. Make sure that technology operates seamlessly, helping employees to perform their job in different ways. https://www.tlnt.com/rewards-recognition-and-virtual-work-8-ways-to-adjust-your-programs/
Get Your Workplace Rewards And Recognition Program Pandemic Ready
What's going to motivate the person who is easily distracted by cartoons that play all day on the TV or kids vying for attention or a beautiful day that lures your employee out for some fun in the sun instead of parking it at the computer? Few things motivate better than a robust rewards and recognition program. However, in order to meet the demands of the virtual workplace, your traditional rewards and recognition style may need a few tweaks.
It helps to have, and provide employees with, a clear work-from-home policy including how your newly updated rewards and recognition program works. Expectations need to be defined. Maybe a mid-day bike ride isn't out of the question!
Instead of quarterly or monthly recognition and rewards, you may need to understand the importance of consistent and frequent recognition now. According to TLNT.com, you'll want to, "Make sure that your remote employees are remembered regularly and rewarded with real-time tools and applications. It has become increasingly essential to raise the team's morale and bring them together without breakdowns. If their efforts aren't recognized often, very soon you might have to deal with productivity problems." https://www.tlnt.com/rewards-recognition-and-virtual-work-8-ways-to-adjust-your-programs/
The New Office
In a world where color-coordinated masks are the new fashion statement, social distancing is the new norm, and Zoom is the new conference room, you may discover exciting new ways to help your employees feel acknowledged, appreciated, and like an essential member of the pack. Unlike the old TV sitcom called The Office, this new way of work is not likely to produce offbeat and funny interactions and relationships. But, you may discover there are things you and your employees do enjoy about the new normal. You might even discover that this model inspires greater levels of productivity. And more personalized rewards and gifts.