The Power and Productivity of Uniform Dressing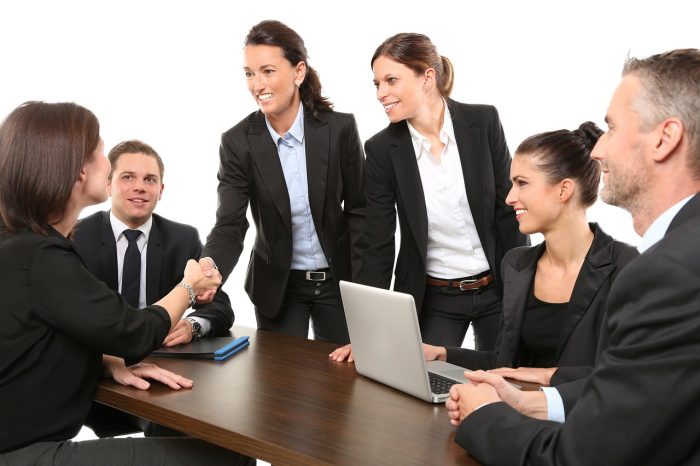 If you happened to read my latest blog, Creativity In Uniformity Is The New Black, you'll realize that this month I'm fascinated by uniforms. If you missed it, you can read it by clicking here.
This fascination has led me to researching the philosophy behind the concept of uniform dressing. I came across an interesting piece at utne.com appropriately entitled, "The Uniform: A Philosophy of Dress." The author, Stacy Mae Fowles quotes from several sources however this one from an essay entitled "Boring is Productive," is of particular interest to me. "Making too many decisions about mundane details is a waste of a limited resource: your mental energy." Fowles said that during the course of interviewing people for the article that most of them agreed with that statement, saying that the introduction of uniform dressing into their lives has had "a stabilizing effect."
It's true, I have had clients especially male executives state that they don't want to have to think about what they are going to wear each day. In fact I have one client that orders 5 white and 5 beige logoed shirts every 3 months.
In the course of my research I also discovered that indeed many of the greatest icons of the fashion and Internet industries adopt uniform dressing.
The late great Steven Jobs never varied from his uniform of blue jeans and a black turtleneck sweater. Diane von Furstenburg was known for wearing her signature wrap dress. Even Facebook founder Mark Zuckerberg is noted for wearing a grey t-shirt and blue jeans.
I wish I could adopt a uniform style of dress simply because I could use such a "stabilizing effect". I can understand that by not having to think about what one is going to wear each day many hours are liberated. That unused mental energy can go toward new more creative and productive endeavors.
The Uniform as Grand Equalizer
Back to the utne.com article, Fowles makes an important observation. She writes, "The uniform levels the playing field, showcasing our unadorned selves. It can indicate what team we're on, unifying players. Boy Scouts and soldiers, protesters and police, schoolgirls and religious leaders adopt them."
Uniforms often dictate power, rank and affiliation. The higher up you go, the less time one has for time-consuming wardrobe decisions. According to a Vanity Fair interview, "President Obama once stated, "You'll see I wear only gray or blue suits … I don't want to make decisions about what I'm eating or wearing. Because I have too many other decisions to make."
Brand Visualization and Representation
Whether you simply want to liberate yourself from wardrobe decision making on a daily basis or if you have a business with employees that you want to motivate, unite and help them turn their time to better use, a uniform may be the solution.
A uniform is often the first visual representation of your brand.
And it's a well-established fact that an established brand or corporate identity becomes recognizable for consumers, providing prospects and customers with trust that will, in turn, become company loyalty.
If you're ready to adopt a company uniform, we can dress you in style. We can provide a wide range of stylish, fun and fashionable logoed apparel available today. I'm not talking the boxy polo shirt. There are a wide variety of styles, shapes, colors and fabrics for both men and women. You have so many choices of lightweight materials in the great dri-fits and Sport-Tek®. And you have brand names to choose from such as Nike®, Hanes®, Gildan®, Cutter & Buck®, Port Authority® and many more.
Adopt a signature look and think of how your team will use all their newly liberated time.