The Outside Is Connected To The Inside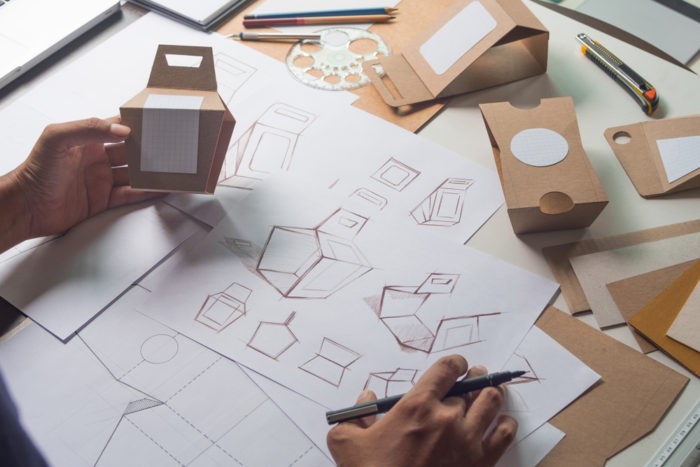 The Importance of Packaging
I'm sure you've heard the expression, "It's what's inside that counts." That's so true about so many things in life. Starting with people's behavior and motivations, books, places of business, products, ad infinitum. But, before anyone will discover what's inside, they must be interested in finding out. That's what makes the outside, the packaging so important.
We humans do our best to keep ourselves as attractive on the outside as possible. We bathe and brush our teeth and hair. We wear clean clothes and make ourselves visually socially acceptable. We exercise and eat healthy. We want to be as attractive as we can be in order to gain the interest of romantic partners and develop friendships.
Business is no different. Whether your business is a retail store or online store, whether you provide a product or a service, every presentation says something about your personality and brand. And that first impression tends to stick with potential customers and clients.
A Brand Experience Begins On The Outside
In my experience, all companies need to be reminded of the importance of presentation and packaging from time to time. Whether you're a relatively new company or one that's been around for years, it's pretty easy to want to change things up. But, when you consider one of the most recognized packages in the world, the little blue box tied up with a crisp white bow, that shouts "Tiffany," you can understand the power of packaging. You don't have to see the word "Tiffany" anywhere on the package to know where it's from. Can you imagine what would happen if a new Marketing Director came into Tiffany and suggested changing their packaging?
Developing brand recognition through packaging within your particular industry is worth its weight in gold. It's important to always strive to make any packaging part and parcel of your brand experience.
Promotional Gifts Are Not Stand-alone Items – They Extend Brand Awareness
If you think that promotional gifts are stand-alone items that can be different based on the whims of the various trade shows or holidays during which they are given, think again. Promotional packaging is meant to communicate what your brand stands for and what it means for your customer. Don't miss this opportunity to create a lasting impression in the minds of your customers whether you are giving a gift or creating a leave behind.
You work your packaging to fit your brand personality. Today, eco-friendly packaging is huge in giving consumers a reason to become loyal to your brand. There are many creative ways to be eco-friendly and differentiate your brand from others. And, there are many ways of achieving your goals without having to spend a fortune, which many businesses just starting out simply don't have.
Package For Success
Whether your company has been around for decades or is just setting its roots, remember this: Every year 95% of new products fail. These are products from giant, well-known companies as well as unknown businesses. Many of these are on supermarket or retail store shelves. One of the biggest reasons for this failure is that most shoppers don't have the time, energy or interest to weigh the advantages or disadvantages of all the new products that come along. Packaging is the shortcut most consumers use to make their decision. Same holds true at industry tradeshows.
We have decades of experience helping clients establish promotional marketing materials that enhance their current brands from the both the inside out and the outside in. If your brand could use some help, give us a call.