The Least Expensive, Longest-Lasting, Most Effective Promotional Tool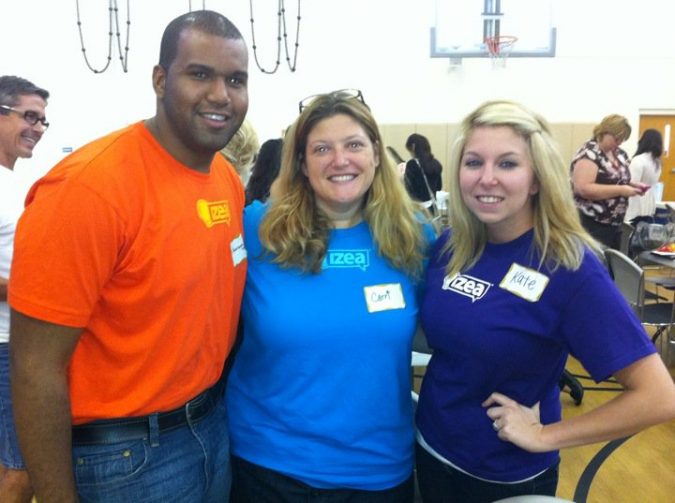 If your first thought after reading the title of this post was what your employees wear to work, ding, ding, ding! You win!
That's right, branded apparel (aka uniform) is very often a company's number 1 promotional tool. When done well, a branded t-shirt, cap, tote and other branded items can create a separate revenue stream in addition to creating brand awareness.
Top 3 Reasons People Keep Promotional Items
To be kept, promotional items are either fun, functional or trendy. It's even better if they are all 3: Fun, functional and trendy. You can't beat that. Just ask some of the companies that have captured that magical combination.
Brands Built On Branded Apparel
Ever heard of 'Nike', 'Life Is Good' or 'Ralph Lauren'? Sure, you have! How cool is the Nike swoosh? Whether you think it's cool or not, millions of people do. It appears on everything Nike makes and has helped increase the brand's exposure taking them from a running shoe manufacturer to a top maker of branded athletic apparel.
Look in your own drawer and closets. How many T-shirts, hats and hoodies do you own that are from a company's logo line? While Ralph Lauren didn't actually invent the polo shirt, he did invent the Polo brand embroidered with the famous polo player.
In some industries such as surfing, fortunes are made by starting out with a small marketing budget heavily invested only in branded apparel. The multi-million-dollar Life is Good™ brand started out as a tiny t-shirt company by two brothers who sold their wares from the trunk on their car on college campuses. The kind of longevity you can get with branded apparel is, as you can see, priceless.
Long-Lasting Promotional Marketing
How many of your favorite T-shirts, hats, hoodies, whatever, were or are from a logo line made by a company? How long do you keep those items? In my experience, I keep favorite T-shirts until they practically fall apart! Can you imagine having branded apparel that people love and keep wearing for years keeping your marketing message alive? I think the decades old keepers may be the exception rather than the rule. However, statistics show that most people will wear branded apparel for a minimum of 9 months.
If you are a small business and your promotional items are well designed, fun, functional and trendy the ROI can be significant considering the length of time people keep them and wear them.
We Can Help
If you have yet to explore branded apparel or would like to expand or freshen your branded apparel look, Gossett Marketing can help. For those just entering the arena, we can get you gussied up with designs and promotional products appropriate for your brand. We've been helping a long list of clients increase brand awareness and ROI with fun, functional and trendy promotional items for nearly three decades. Whether it's a cool T-shirt embroidered with your logo or a snappy branded message for your employees to wear behind the counter or at trade shows, a cap, tote, water bottle or hoodie, give us a call and let us help you start or refresh your branded wardrobe.