Thanks For The Referral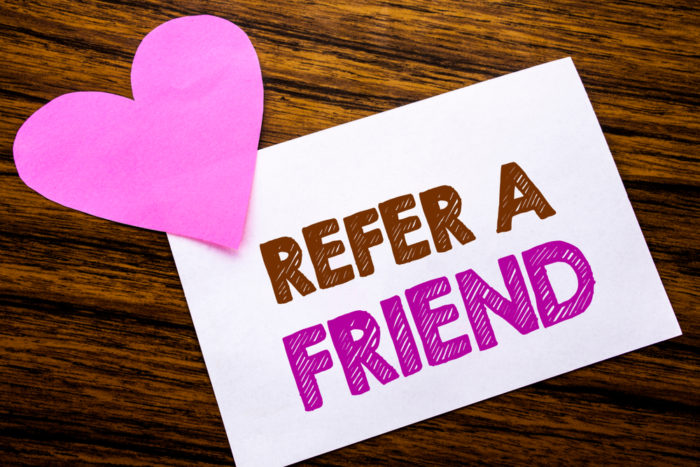 Everyone knows the power of personal referrals.
Whether you're in business or not, we all prefer to have a referral be it for a great restaurant, a good doctor, spa, school or vacation spot. Businesses in particular thrive on referrals. I can look at my client list and remember how each one came to do business with my agency, especially those that came as referrals.
Word-of-mouth has always been the best advertising, as we all know. The gifts we receive from personal referrals are of inestimable value. I never forget those who send me referrals. I'm sure you don't either.
I love showing my appreciation to those who send me referrals, whether the referral turns into a client or not. And, I certainly do not wait for those gift-giving holidays at the end of the year to do so.
I have a special method for showing my gratitude to those who send me referrals.
Immediately upon receiving a phone call or communication from someone who was referred to me, I reach out and thank the one who made the referral. I often send a small gift as a token of my appreciation. One of my favorite ways to thank people for referrals is to send a nice journal or pen personalized with their name or branding Nowadays, I also tend to send high tech thank-you gifts such as power banks or phone wallets.
If a referral becomes a client, the person who made the referral receives a gift of thanks on an annual basis. It's a process I highly recommend since it tends to inspire more referrals!
If you'd like to establish a gift giving campaign for your referrals, give us a call. I love helping clients show their gratitude for referrals too.