Thanks For The Memories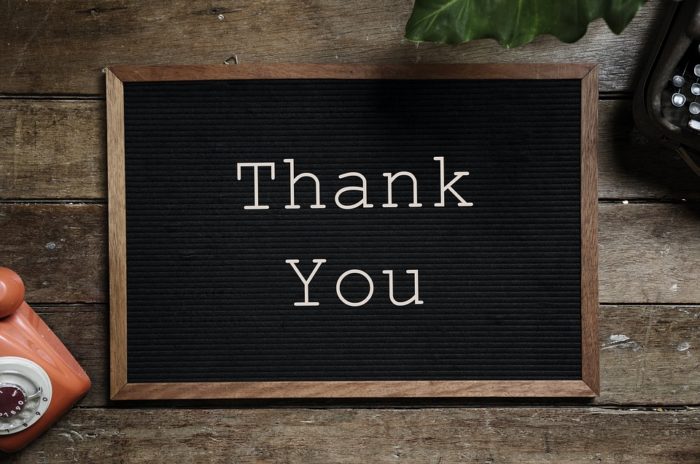 Wasn't it just Thanksgiving a few weeks ago??!!
It sure feels like it was. I think I still have gravy in the freezer from last year! Where does the time go? I find myself asking the same thing year after year! And the years, they just keep whizzing by faster and faster. My head is spinning. Okay, now that I've got that out of my system, it is time to express the deep gratitude I have for all the people that make it possible for me the continue doing the work I love.
Thanks To My Team
My team of employees are at the top of my list of people for whom I am so deeply grateful. Where would I be without you? I certainly would not be able to get up every morning and feel secure knowing that our clients are in the very best possible hands. I deeply appreciate and am thankful for the talent of each and every person who has come through our doors and become a member of the Gossett Marketing team. You are the very soul and essence of Gossett Marketing.
The memories we share are precious. And, believe me, we have shared so much. The ups, the downs, the victories, the laughter and tears! We are family and we are like a well-oiled machine that functions efficiently and creatively for our clients. Without you, there simply would be no Gossett Marketing.
Thanks To Our Vendors
Our business would come to a complete halt if we did not have an array of trusted vendors to turn to. Our vendors have our back and I am profoundly grateful for each and every one of you. The way you go above and beyond the call of duty when we have clients whose backs are up against a deadline and you come through is truly a gift. None of you have ever failed me. For that, there are no words that can adequately capture the true nature of gratitude I feel.
Thanks To Our Clients
Last, but definitely not least I want to thank our clients. Second only to my on-staff team, our clients are the very heartbeat of Gossett Marketing. The many clients that we continue to serve year after year are like family to us. We strive to make every client that walks through our doors feel that intangible sense of confidence that tells them they are in the right place, they will get more than they bargained for and it will be on time and on budget. Apparently, that strategy has worked well for us. Repeat business, as every business owner knows, is the sign that something is being done right and well. Thank you from the bottom of my heart for your trust and for your continued confidence.
Happy Thanksgiving
May each and every one of you, you who make my life so rich and interesting, have a beautiful Thanksgiving surrounded by people you love. May your lives be forever enriched by those with whom you live, play and do business.