Stylishly Build Your Team And Your Brand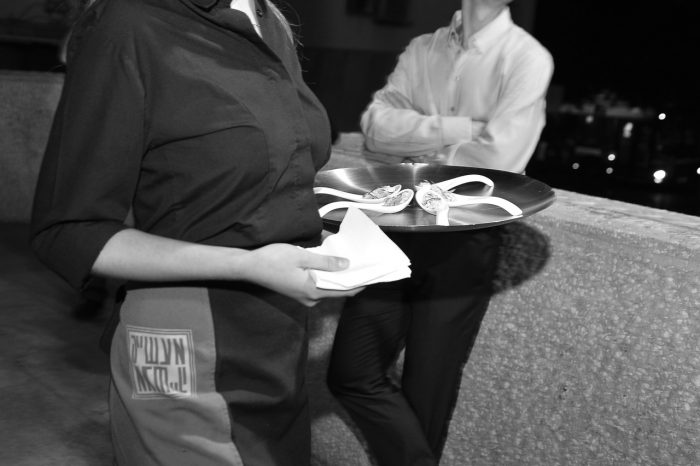 Everyone knows there are professions that have historically required uniforms.
In these cases uniforms allow regular people to identify the professionals. The need to distinguish who's who ranges from police to fire fighters, doctors and nurses to restaurant servers. You get the picture.
In many corporate offices, as well, employees are required to wear uniforms. We have seen companies that have instituted "casual day" every day now moving back to a more business casual where the embroidered shirt is considered appropriate business attire.
Uniforms Can Be Your Most Effective Advertising
Have you ever considered that your company's uniform could potentially be one of your best forms of advertising? It's not so far-fetched. In fact researcher, Ashwini Poojary, author of Are Uniforms an Effective Marketing Tool? has published that 67% of respondents in her research agreed that managed uniform programs can be one of the most effective forms of advertising. Poojary's research says that of the respondents, "56.1% of them stated that uniform programs are more effective than Internet advertising, 73.5% said uniforms are better than television advertising, 74.4% said uniforms are better than radio advertising, 75.7% said uniforms are better than billboard advertising, and 71.5% said uniforms are better than newspaper advertising."
If you don't yet have a uniform program, this information could be a highly motivating factor to begin one. When you are ready to initiate a uniform program for the first time or refresh your current uniform, we can help.
Marketing On The Go
Most employees wear their uniforms on their way to and from work. Any pit stops made along the way are marketing opportunities for your business. Whether they stop for breakfast at the local diner or a cup of trendy coffee, the supermarket, the doctor or dentist's office they will be a walking billboard. From the people working in the places they stop to other patrons, you never know who will be looking for an electrician, a plumber or an insurance person. Also, someone new to the area may be looking for what your company offers.
Even Standard Uniforms Can Be Stylish
Everyone is familiar with the polo shirt uniform with the embroidered logo. They are still popular, however now you have so many styles to select from for both the men and the ladies.
Ladies especially have seen an increase in style choices over the past 10 years. We've got long sleeve, short sleeve, ¾ sleeve, dolman sleeve and even maternity uniforms! And, there are all styles of fabrics from non-iron, to easy care to the poly jersey style for a more relaxed but professional fit. Other newer and popular items include cardigan sweaters, shrugs and fleece jackets. You can even have fleece blazers to stay "branded" in cool offices (temperature-wise as well as hip).
A Cool Way To Get Your Company Branded In Style
One of the services I offer some of my clients is a "pop-up" apparel store that we take to their different locations on a regular basis. This allows the employees to try on the different styles, look at the different colors and then place their order. This is a great service for the employees. They love being able to get their branded apparel (uniforms) without having to worry about fit. In case you're wondering, we do this event in conjunction with their employee activities committee at the various locations. This is something to think about as you consider a new uniform program or updating an existing one.
Give us a call and let's discuss your branded apparel program today. It's a good time to plan for the coming New Year.