Statistics Prove Employees Can't Get Too Much Recognition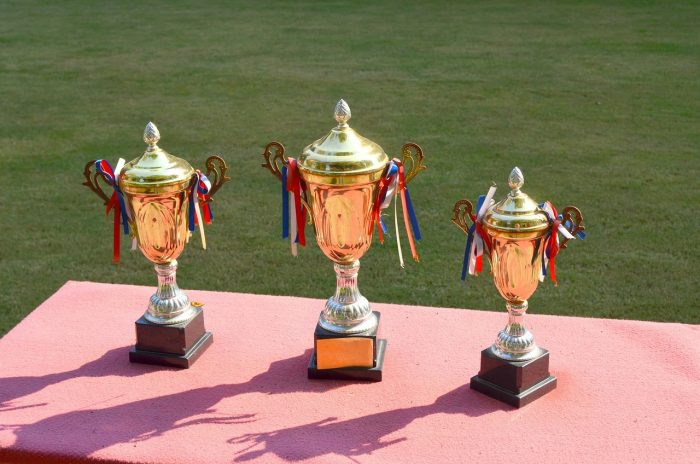 As I mentioned earlier this month in my blog, Don't Leave Your Employees Hungry For Recognition, we humans crave recognition. My take on this is that recognition is a form of love and appreciation. And we certainly can't give or receive too much of either love or appreciation.
Our employees deserve all the recognition we can heap on them. Without them, where would we be? Nowhere.
Employees Are First Customers
I've said it many times that our employees are actually our first customers. If you don't go above and beyond to treat your employees well, well, then how do you treat your customers?
Whether your business has or doesn't have an employee-recognition program, you may be inspired after taking a look at the statistics below published on foxbusiness.com to initiate one or to update your current program. If you are a manager, perhaps you can run some of the information up to the decision-makers in your company. Whatever you do, know that treating your employees better and giving them more recognition can only improve the workplace and the bottom line.
Sometimes even the smallest token of appreciation means so much. And it doesn't have to be merely recognition of loyalty for length of time. There are multitudes of small ways to say thanks besides the words themselves: a plaque, a pen, a visor or cap with your company logo. Within companies these tokens become symbols of pride, status and achievement.
The Gossett Marketing team can help if you need inspiration. We've been providing our clients with tokens of employee appreciation as well as helping to set up and improve their employee recognition programs for years.
Minimize Turnover
Voluntary Turnover Is 31 Percent Lower at Organizations With Highly Effective Recognition Programs
Every business owner and manager has to deal with turnover. However research shows that showing some recognition can go a long way toward minimizing the amount of turnover in your company or department. If you're struggling with retention, implementing an effective recognition program can make a noticeable difference.
Peer-to-Peer Recognition
41 Percent of Companies With Peer-to-Peer Recognition Programs Have Seen Increases in Customer Satisfaction
Encourage your staff to send recognition emails to their peers whom they feel deserve it. You might miss the fact that Suzie helped calm an angry client, but her colleague across the aisle can give her the recognition she deserves.
Promote Employee Recognition When Recruiting New Talent
Some Companies Promote Their Recognition Programs When Recruiting New Talent 
Forty-two percent of employees want to know about a company's values before joining. Why hide your recognition programs from them? Let candidates know that you actively work to make appreciation a regular facet of corporate life. Doing so is sure to bring qualified candidates to your door.
Employee Recognition Programs Appeal To Millennial Generation
Engaged Millennials Are 64 Percent Less Likely to Say They Will Switch Jobs If the Market Improves 
As the largest generation currently in the workforce, it makes sense to cater to Millenials' needs. Being engaged is one of their main desires at work, and recognition and appreciation can help drive that engagement. If you're having trouble keeping new millennial hires around, implement a recognition program!
Think Of Tenure Only As One Aspect of Employee Recognition
87 Percent of Recognition Programs Focus on Job Tenure 
Most companies focus on tenure and that's a fine place to begin. However, as the foxbusiness.com article points out, it's not necessarily the most effective way to recognize employees. While it always helps to show employees you're happy they chose to stick around, there are so many other things employees do that deserve recognition. As I mentioned above, we are happy to help you with new ways to express your appreciation.
The whole idea is to shower your employees with appreciation and recognition in any way that you can. Every aspect of your business can't help but reflect that attitude.