Saying 'Thank You' Has Long-Lasting Benefits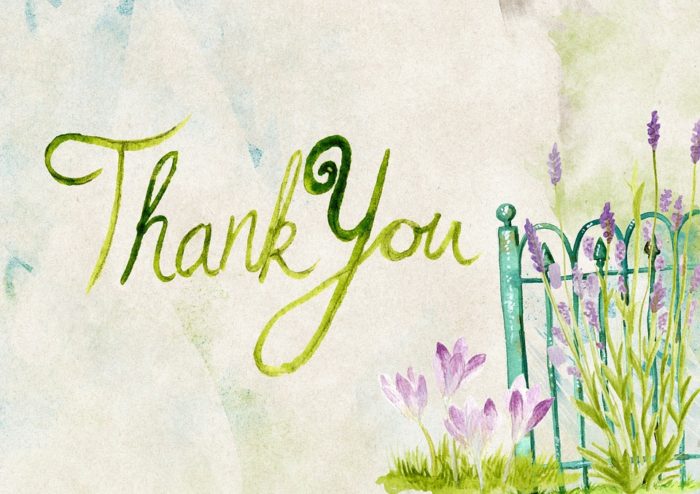 How Do You Express Your Thanks?
We are coming up to the holiday season which is the traditional time of year to thank clients for their business, vendors for their services and employees for their hard work throughout the year. Some companies throw a party, which is nice, but the effects are often not long-lasting. Some companies give a welcome monetary bonus to their employees. But what happens to morale if employees come to expect a bonus and one year you can't deliver?
There are a multitude of memorable ways to say thank you. And there are many reasons, backed by studies, that let you know how important it is to express appreciation to all those clients, vendors and employees. Very often, understanding the why behind a particular behavior increases motivation and makes the activity more joyful. With that in mind, I've done a bit of research to help you understand the long-lasting impact and importance of saying 'thank you.'
Employee Appreciation Strategy
Having an employee appreciation strategy increases morale which makes for happier, more productive employees. Fortunately, there have been numerous studies on the relationship between gratitude and work engagement. I came across a fascinating article posted at emergenetics.com entitled The Psychological Effects of Workplace Appreciation & Gratitude. According to the article there are "areas of the brain that are positively affected by appreciation and gratefulness. The hypothalamus, which controls basic bodily functions such as eating and sleeping, and dopamine, the "reward neurotransmitter" are heavily affected from feelings of gratitude."
The article goes on to state that, "Showing gratitude can increase a person's wellness, increase better sleep habits, increase metabolism and lessen stress. This directly impacts work results and employee interaction. With employee appreciation, you're not only boosting performance and engagement, but the employee's well-being and health."
As far as I can tell, there simply is no down-side to expressing gratitude to employees. It reminds me of an expression I've heard that says, "What you focus on expands." The expansive feeling of gratitude makes everyone feel good.
Client/Customer Appreciation Strategy
We can pretty much assume the same kind of feelings affect your clients and vendors as well. But now, we get into some pretty important numbers too. For instance many businesses may assume that most customers choose to shop with a company based on prices and specific products. Not necessarily so. Apparently, according to a recent study, only 9% of customers switch brands because of what a competitor is offering, "while 60% of businesses have lost customers because they feel a company is indifferent to them."
This demonstrates that personal attention goes a long way towards endearing customers to your brand. We also know how much more expensive it is to get new customers than to retain current customers. It's actually seven times more expensive.
The Many Ways To Memorably Say "Thank You"
At Gossett Marketing, we've been helping our clients memorably express gratitude to their employees and customers year after year. It is our experience that a nice gift that can be used throughout the year or a deliciously edible gift is always well received. For instance, a nice quality padfolio and pen personalized with their name or initials could be perfect for your top clients. Some of our clients like to give their employees an embroidered shirt, sweater or jacket. Depending on the company culture, these types of clothing gifts are very well received. Another great gift for employees who may have a long commute could be a personalized travel mug that stays hot for hours.
Knowing that the part of the brain that controls the eating function inspired us to gift our clients with a S'mores Kit. We beautifully packaged up all the elements necessary – chocolate, graham crackers, marshmallows and a stick! Everyone loved it. And it made us stand out.
If you would like help coming up with ideas that will make your gratitude shine, give us a call.