Rock October with a Range of Promotional Marketing Campaigns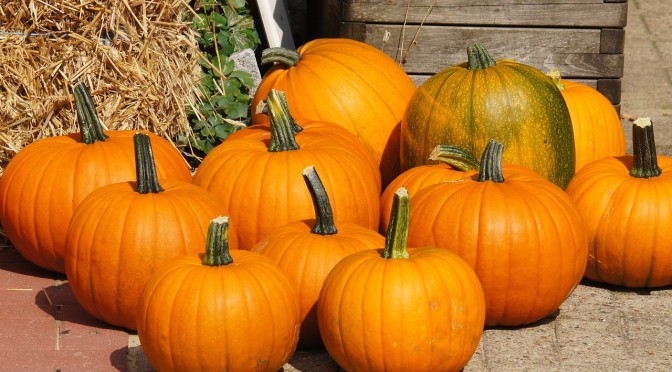 Summer slipped into September in a flurry of activity. And now that everyone is settling into their regular work and school schedules and routines, it's time to focus on the tasks at hand again.
You may have lost focus before the summer began and thought that October was too far away to plan a promotional marketing plan.
If that is the case I can assure you, you're not alone.
September is a month to refocus and prepare for the busy fall season. October is a huge month for promoting your business and even though it's literally right around the corner, there's still time to make hay.
The entire month of October is full of a variety of promotional opportunities ranging from Breast Cancer Awareness that spans the entire month, to Columbus Day to wrapping the month up with Halloween. I've provided the full range of promotional opportunities and their dates for your convenience.
If you want more ideas, need help deciding on the most appropriate promotional opportunity for your business or if you decide on a promotion, give us a call to help you pull it off on time, within budget and in style.
Breast Cancer Awareness – All Month
Anytime during the month, you can attach your business to the Breast Cancer Awareness cause with sponsorships and donations. Popular events include walks and runs and designated team days at the office. All promotional items can be logo'd and branded of course. Think pink shirts, pink socks, and pink shoelaces for a run or walk. Other popular items include pink Pens, awareness ribbons, silicone wristbands, and more.
Oktoberfest – All Month
Oktoberfest – If your company has German roots, or not, you can give out logo'd beer steins, beer making sets, personally branded/logo'd pretzels, bottle openers, and other items. You can simply love pretzels and beer and want to celebrate the German tradition. Either way it's a great reason to promote, celebrate, eat, drink and be merry!
Columbus Day – Promote Your Company's American Heritage
Maybe your company has discovered a new way to do business or discovered a new product. Columbus Day presents an opportunity to celebrate the new discoveries. Or you could highlight your companies' American Heritage making use of American made items such as globes, flags, and appropriately coordinated bags, mugs, glassware, t-shirts and more.
National Get Smart About Credit Day – Third Thursday in October
If you are a bank, accountant, financial advisor or broker you could tap into National Get Smart About Credit Day with its array of branding opportunities: Journals with your business name and or logo for keeping track of expenses, RFID wallets, calculators, piggy banks. You can even sweeten the deal with good old chocolate coins!
National Bring Your Teddy Bear to Work/School Day – Second Wednesday
The second Wednesday in October is National Bring your Teddy Bear to Work/School Day. What a great reason to send a Teddy Bear to all your clients (and/or their children) promoting the day and bringing awareness to your business!
Boss's Day – October 16th (Unless it falls on a weekend)
Show your clients you know who's the boss! Boss's Day is a great way to say thanks for business and show appreciation. This is the time to pull out all the stops and send some great new tech item. Popular items include power banks, Bluetooth/wireless ear buds, wireless speakers and more.
Halloween
Everyone loves Halloween promotions. Your business could give out logo'd bags for the kids candy collection – make them reflective and they'll be real popular. You could sponsor a costume party at the office building on the big day (It's a Monday this year — I know because it's my birthday!). Hand out buttons that light up, kids "pumpkin" backpacks, logo'd cookies and more.
Once again, if you would like to explore more ideas, we're ready to help you rock your business in October. Give us a call and we'll help you pull off your promotions on time, within budget and in style.