Promotional Marketing Is Not Just A Give-Away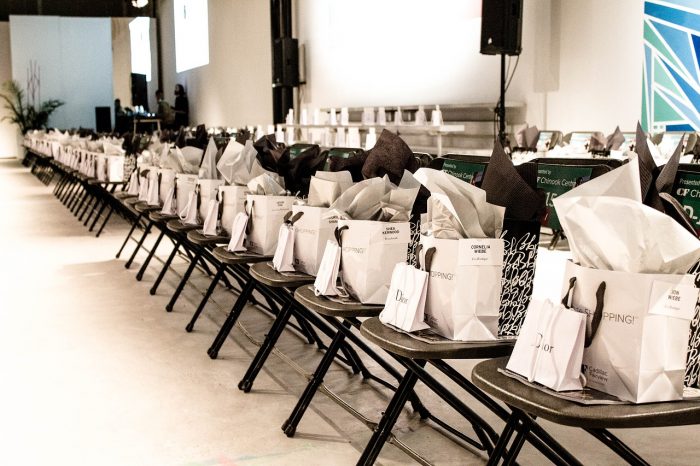 How often do you really think about your promotional marketing plan? Do you even have one?
When you consider the fact that promotional products were ranked the 'most effective form of advertising to prompt action across generations' in a recent Promotional Products Association International study, you may begin to place much higher value on your promotional marketing efforts.
(If you missed it, see this month's blog Make Promotional Marketing Your 2018 Super Power, with all the PPAI statistics.) In fact, when that one bit of information really sinks in, you'll finally be able to use it to your brand's very best advantage.
Promotional Items As Brand Ambassadors
Well thought out, appropriate promotional marketing items are not merely giveaways. They are hardworking brand ambassadors. Almost anything you can think of can be turned into a promotional item. Some of the more common and most successful promotional items include: Pens and other writing instruments, apparel such as t-shirts, hats and jackets, duffel bags, food items, water bottles, a wide variety of high tech items and reusable shopping bags.
You might even assume that every promotional item should have your company logo on it. Not necessarily so. Sometimes personalizing the item for your client can make more sense. By engraving a good customer's name on a fine writing instrument ensures they will use it. They'll also easily tell others where they got it. You just have to know when to logo and when not to.
Encourage A Form Of Re-Gifting
Most of us don't typically think of re-gifting as a good thing. It usually happens with unwanted gifts we receive. However, when you have a clever and high quality promotional item you might want to give away two and encourage sharing. That way you double the power of your promotional message. This is an especially effective tactic at trade shows. Chances are though, if you have a really good promotional item at a tradeshow, word travels fast. You'll have attendees storming your booth to get what you're giving! That's ideal, which is why many companies put a great deal of thought into the items they create for trade shows.
Give Through Social Media
Your social media presence can grow by leaps and bounds if you offer promotional items to your loyal followers. Even if you aren't the hippest, most happening company on the planet with an international presence, you can become the most talked about in your industry with the right kind of free gift. Use promotional products to thank new and established followers who share positive feedback about your business. And remember, well thought out promotional items that are useful and/or trending will do more to further establish your brand as well as your social media presence and word of mouth marketing.
Focus On Employees
If your employees interact with the pubic, you probably already know the power of 'uniforms'. Your employees' uniforms are very often the first line of exposure to your brand. Never underestimate the impact of a nice embroidered shirt or hat with your logo and marketing message can have. Give your employees mugs and shopping bags with your branded message to take home for their families to use.
Make use of every possible avenue to get your branded promotional marketing items into as many hands as possible. It's a small price to pay for such long-term hardworking advertising. And, that is so much more than merely a 'give-away'.
Gossett Marketing has been instrumental in helping develop some of the most successful promotional marketing campaigns for our clients. We'd love to add you to our list.