Promotional Marketing Is In The Bag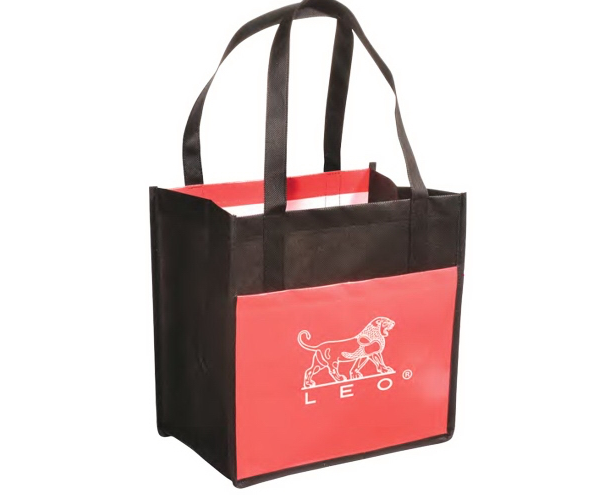 If ever you've wondered about sustainable marketing efforts, you can rest assured it's now in the bag, the reusable tote to be more specific.
The reason? Many cities/areas are banning plastic bags and paper seems to be frowned upon too. California has imposed a statewide ban on the use of plastic bags and they also impose a 10¢ surcharge if customers don't bring their own bags.
Beyond California, more than 100 cities throughout the U.S. have banned the use of one-time use plastic bags. As a result of these bans and surcharges, reusable totes are becoming even more popular promotional and marketing items.
One-Time Use Bag Ban Is Good For Marketing
The bag ban is growing globally. Companies that express their eco-friendliness on marketing items beginning with reusable totes are sure to find a permanent place of respect in the hearts and minds of their clients. Here's why. According to government statistics at one-time use plastic bags are causing destruction throughout the world. These non-biodegradable bags are responsible for unsightly litter, flooding, the degradation of soil, creating an unnecessary expense, wasting petroleum (a non-renewable resource) and natural gas, and causing the deaths of hundreds of thousands of animals a year.
A Few More Useful Facts
•Globally, 500 billion to 1 trillion plastic bags are consumed per year – Over 1 million bags per minute
•Millions of sea animals die from plastic bags and other waste each year
•Retail businesses spend about $4 billion each year on plastic bags
•Only 8% of the total plastic waste generated in the US in 2010 was recycled
•The United Nations Environment Program estimates 46,000 pieces of plastic litter floating in every square mile of ocean
•Americans throw away about 1 billion plastic bags a year, equivalent to dumping 12 million barrels of oil
Make Your Brand Known Through Eco-Friendly Reusable Totes
With a multitude of styles and materials available to make reusable totes, your company can select the bag that most appropriately reflects your brand. There is the basic grocery style, but you can also get laminated for "wet" type products or for more durability and also now insulated ones for your cold items. And don't forget the wine carriers! Literally there are shapes and sizes for almost any shopping trip need!
Other Eco-Friendly Reusable Items
When you think of all the items that are now made out of recycled materials, you can make all of your promotional items eco-friendly. Styrofoam has been on its way out for a long time. We haven't used Styrofoam cups in our office for years.
Here in Miami Beach the Styrofoam take out food containers have been banned. Not that many of us would reuse them however, it begs the question of alternative means for saving food products. There are many plastic styles that people can carry their lunch to work in. Some include reusable cutlery for convenience, knife, fork and spoon.
In the office – real cups and tumblers are a huge hit — no more Styrofoam or paper cups! From coffee mugs to double walled plastic tumblers with lids to the vacuum insulated tumblers that will keep your drink cold for 24 hours or hot for 8 hours, you can be eco friendly easily.
Bags and apparel are also popular promotional items with many companies for events and those too continue to be more eco friendly. The cost of organic cotton or those that are made from bamboo are more affordable than a few years ago.
Consider sport bottles, tumblers, pens, pencils, notebooks, phone protectors, magnets, notepads and more. Whenever you're ready to promote your earth friendly consciousness with your promotional items, we're here to help discover those items that fit your brand.