Promotional Marketing Expert Danette Gossett Offers Tips Sure to Delight Employees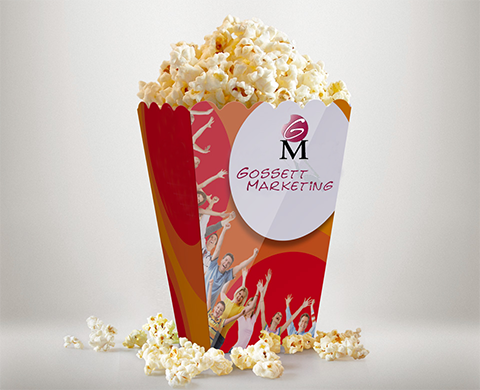 Owner and President of Gossett Marketing, a leading promotional marketing firm, Danette Gossett promotes something a little different for Valentine's Day by offering leadership tips from some of the country's most exceptional leaders.
MIAMI, FL– February 20, 2017 – Danette Gossett, Founder of Gossett Marketing Communications, Inc., Co-Founder of Promotions Resource, LLC, and co-author of the best-selling book, Transform, recently posted a new article on her website entitled, "Make Them Feel Delighted," in which Ms. Gossett turns her focus on motivating and retaining exceptional employees.
According to Gossett, "As I see it, the words of the incomparable Maya Angelou sum up the finest reason for embarking on a continuous campaign of thanking your employees, your vendors and your clients." She continues adding, "Angelou is often quoted for saying, "I've learned that people will forget what you said, people will forget what you did, but people will never forget how you made them feel."
"I'm focusing on employees in this article," writes Gossett. "With that in mind," she adds, "I think it's safe to say all employees love to feel respected and appreciated. When your boss or a team leader makes you feel appreciated, you want to know that person better. You want to be around them. Employees are motivated to perform better and have a greater sense of loyalty in this type of environment."
Gossett asks, "So, how many ways are there to make employees feel appreciated?" She continues adding, "There are literally dozens, hundreds, maybe even thousands of ways. Since I am in the promotional marketing business, I could and almost always do offer a variety of gift ideas." "But," she adds, "this time I'm offering something else. I'm sharing the traits of some exceptional leaders I've excerpted from an article on inc.com entitled, "Science Says This Is The Best Way to Treat Employees." So whether you are in a startup mode and just formulating your leadership style and philosophy or are well established and looking to reinvent your company's leadership culture, you may glean something of value."
The entire article can be read at https://gossettmktstg.wpengine.com/make-them-feel-delighted/
About Danette Gossett
Danette brings more than 30 years of experience developing advertising campaigns, direct marketing programs and sales promotions to her clients. Prior to starting her companies, she worked for New York advertising agencies including Saatchi & Saatchi & Lowe Marschalk. Her corporate experience included National Advertising Director for Avis Rent a Car Systems, Inc., and Director of Marketing Services for Royal Caribbean Cruise Line.
Find out more about Gossett Marketing here https://gossettmktstg.wpengine.com/
About Gossett Marketing
Gossett Marketing is celebrating its 23rd year as a promotional marketing agency. We strive to become your partner in business, not just another vendor. We approach every project utilizing our more than 33 years of New York advertising agency and corporate marketing experience to bring creative solutions to all your promotional marketing needs. We know how to drive results with promotional marketing programs. We strive to understand your brand strategy and will ensure your message integrity.