Not Dead, Not Sick, Not Even Sickly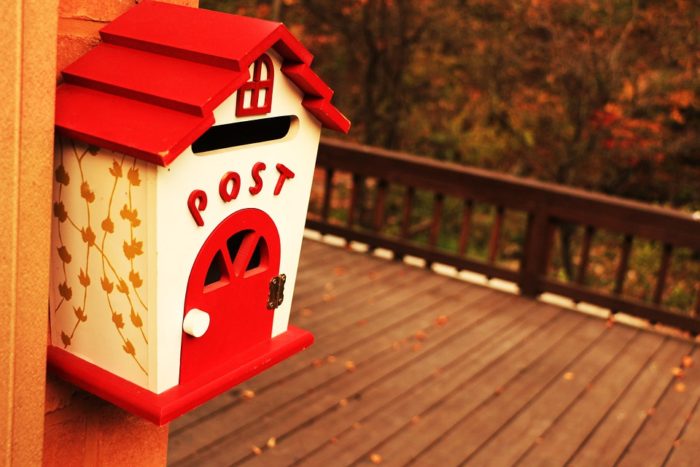 I'm talking about Direct Mail.
In fact, direct mail is having a bit of a resurrection so to speak. It is healthier than ever! You may ask, "How can that be?" I realize there have been rumors of its imminent demise in this digital age. But don't believe the hype. I'll explain why direct mail is experiencing a surprising revival as a promotional marketing tool.
First A Question
How many unsolicited marketing emails do you receive a day? If you're like me, you get hundreds. If I open even 20% of those emails, that's high. The rest get deleted without a second thought.
That just goes to illustrate that even though email marketing has grown in popularity as a marketing tool, it is becoming harder and harder to get your audience to open those emails. And that's if your email actually makes it through the spam filters.
Snail Mail Crawling Back Into Favor
It used to be that we were all overwhelmed with the number of direct mail pieces vying for our attention before the digital revolution. We would literally sort our bills from the direct mail and head to the trash can with those marketing pieces. That's what we do now with email. We get very little delivered by the USPS (now that the primaries are over!) So, now we actually look forward to seeing what arrives in the snail mail. What a trend reversal!
I can tell you that people still appreciate receiving, via snail mail, a hand written thank you note for their business. I know because I send them, and people actually respond saying how nice it was to receive. I also know that most people are still curious enough to open bulky packages. And, once again, now that the primaries are over, oversized post-cards stand out.
The very fact that no one gets as much mail as they used to will make a thoughtful direct mail piece get noticed. It's a great way to introduce your company, a new product benefit or an upcoming sale.
A Few New Statistics
I love statistics especially when they shine a positive light on my business! So, as I mentioned in the beginning so many emails are sent that most people toss them out without a second thought. With the growing number of scams and cybercrimes occurring through malicious emails, it is actually dangerous to open some emails even if you think you know who sent them. You just can't be sure. But there's absolutely no chance of having your identity stolen or downloading a virus into your system when opening a piece of direct mail!
I invite you to consider the following statistics as you determine whether it may be time to create a thought-provoking direct mail piece:
Percentage of email that is considered spam: 49.7.
Percentage of emails that have a malicious attachment: 2.3.
The top countries for generating spam are the United States, China, and Russia.
Belarus generates the most spam per capita.
The open rate for email sent in North America is 34.1 percent.
The Power Of Touch
Here are a few more points that show why direct mail is making a comeback. Neuromarketing – the study of interactions between our brains and marketing messages – show that because we spend more time interacting with printed materials than we do digital, we react differently to them. "Research shows that holding a physical mail piece triggers desirability and improves a prospect's perception of your brand. And a 2017 USPS study found the parts of our brains that control motivational response are 20% more engaged when we view print advertising."
Direct mail is also memorable. Studies show brands that advertise with direct mail make more of an impression on customers and are more likely to be remembered than those who don't. In fact, the USPS reports that brand recall is 70% higher when customers are exposed to direct mail as opposed to digital.5
Sending direct mail can also get you in front of customers when they're in a good mood. According to the USPS, 55% of people said they "look forward" to seeing what's in their mailbox. And 56% stated that receiving and reading mail is a "real pleasure."
As you can see, direct mail is far from dead. And that puts me in a very good mood! Hopefully, you'll be tickled by this news too. Give me a call and we can both enjoy the news as we create something thoughtful to send to your prospects!