Make Them Feel Delighted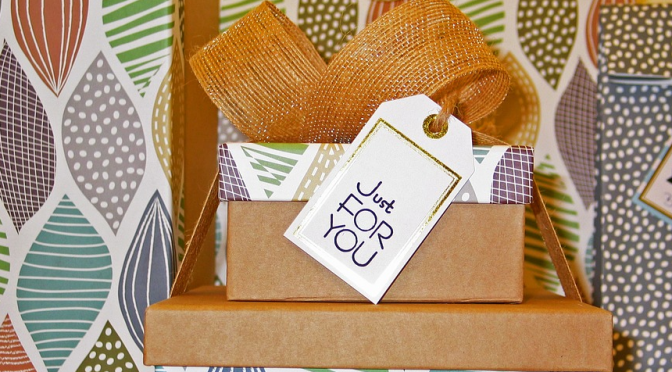 As I see it, the words of the incomparable Maya Angelou sum up the finest reason for embarking on a continuous campaign of thanking your employees, your vendors and your clients. Angelou is often quoted for saying, "I've learned that people will forget what you said, people will forget what you did, but people will never forget how you made them feel."
I'm focusing on employees in this article.
With that in mind, I think it's safe to say all employees love to feel respected and appreciated. When your boss or a team leader makes you feel appreciated, you want to know that person better. You want to be around them. Employees are motivated to perform better and have a greater sense of loyalty in this type of environment.
So, how many ways are there to make employees feel appreciated?
There are literally dozens, hundreds, maybe even thousands of ways. Since I am in the promotional marketing business, I could and almost always do offer a variety of gift ideas. But this time I'm offering something else. I'm sharing the traits of some exceptional leaders I've excerpted from an article on inc.com entitled, "Science Says This Is The Best Way to Treat Employees." So whether you are in a startup mode and just formulating your leadership style and philosophy or are well established and looking to reinvent your company's leadership culture, you may glean something of value. (And, of course, if you want gift ideas you can look at this month's blog, or just give me a call.)
Trust and Believe in Those You Lead
Most exceptional leaders share this trait. They trust and believe in the people they lead. This means they keep the lines of communication open. They share their vision for the future with employees. They take the pulse of their organizations by constantly listening and responding to what they hear so they can serve the needs of their people. And, they give their employees sufficient time and opportunities for training and development.
Show Respect for Those You Lead
If you lead to serve you will exude respect for everyone you come in contact with. The article uses the example of Popeye's CEO, Cheryl Bachelder when she became CEO in 2007. According to the article, "Profit was in the negative, and the company stock price had taken a nosedive from $34 in 2002 to $13. The brand suffered, and franchise owners were running around with their hair on fire." However, the article continues, "By 2014, Popeyes did a 180-degree turn. Sales were up 25 percent, and profits were up 40 percent. Market share had grown from 14 percent to 21 percent, and the stock price was over $40. The franchisees were giddy with the turnaround and began reinvesting in the brand, many remodeling their restaurants and building new ones around the world." The only difference was "a conscious decision to create a new workplace (with rigorous measures in place) where people were treated with respect and dignity yet were challenged to perform at the highest level."
Be Responsive to The Needs of Those You Lead
What motivates people to come to work everyday is different for every individual. Some people come to work simply to fulfill financial needs. Others come to work because they love doing their specific jobs. And others come to work because they eat and breathe what they are doing and they couldn't imagine not being able to do it. Knowing your employees and what motivates each of them to get up and come to work each day gives you the ability make use of their individual strengths in order to keep them engaged and learning on the job.
With these three leadership tips, you can create a work environment that will delight everyone. That delighted feeling will flow over into every communication with clients, prospects and future employees. And it all boils down to serving with love. Happy Valentine's Month!