Let's Help Each Other Sip And Save Mother Earth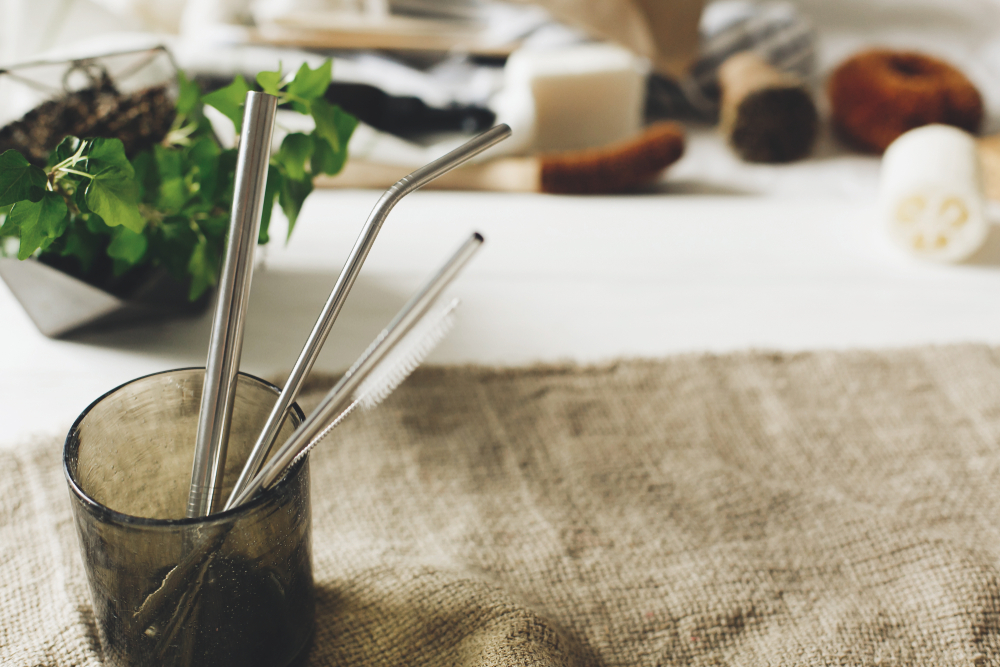 Earth Day 2019 is just around the corner.
We have finally discovered the straw that broke into our consciousness about single-use plastic waste: The single-serve plastic straw. Thanks to a 9-year old boy who observed a common problem in a restaurant and pursued it. Now, the effort to ban single-use plastic has become a world-wide movement that is helping us humans try to clean up our mess. By eliminating single-use straw consumption we are helping to put an end to this home-wrecker and give our mother earth a greater chance of survival.
There is absolutely no doubt that plastic is the culprit.
The biggest offenders are truly the single-use plastics. According to some sources, "it could take 500 years for just one plastic bag to decompose — others bump that number up to 1,000."
If you've even seen images of The Great Pacific Garbage Patch, a collection of plastic, floating trash halfway between Hawaii and California, you may have a deeper understanding of the problem we face. According to a recent study the "garbage patch" has grown to more than 600,000 square miles, which is twice the size of Texas.
Yep, our plastic bags and straws end up in landfills and the ocean after we've used them or simply discarded them without even using them. Unfortunately, the average American generates about 5 pounds of trash per day with 13 percent of that being plastic.
When they end up in the ocean this is what happens. "Aquatic animals tend to eat plastic trash, which can make them sick or even kill them. These creatures are usually ingesting microplastics, tiny fragments of less than 5mm that splinter off larger plastic items as they degrade. Scientists believe 700 species of marine life have already consumed at least some plastic, which makes sense, considering how much trash is in the water. Researchers at the University of Georgia found that between 4.8 and 12.7 million metric tons of plastic entered the ocean in a single year, and the UN estimates that by 2050, there could be more plastic than fish in our oceans."
The statistics are alarming. But, we can all do something to participate in the solution. Today, we have more options for environmentally "responsible" products than ever before. Many communities and companies, including thankfully, some cruise ship lines, no longer use plastic straws. We now have straws made of recyclable products like bamboo and paper. We also have personal reusable straws made of silicone and stainless steel.
For Earth Day you can become known as an eco-conscious company.
There is time to order straws with your logo either on the straw or on the wrapper or carrying case. Yes, many people are now bringing their straws with them in stylish branded cases. And, as always, you can help your customers and prospects eliminate single plastic bag use with a stylish multi-use tote with your logo emblazoned on it.
If you really want to knock it out of the park this Earth Day you can present you clients with a notebook made of stone paper! Yes, indeed, paper made from stones. The options are exciting. We love to help our clients be part of the solution. Let us help you be among those eco-conscious companies that help the world sip and save the earth simultaneously.