Join The Resilience Movement And Boost Your Company's Image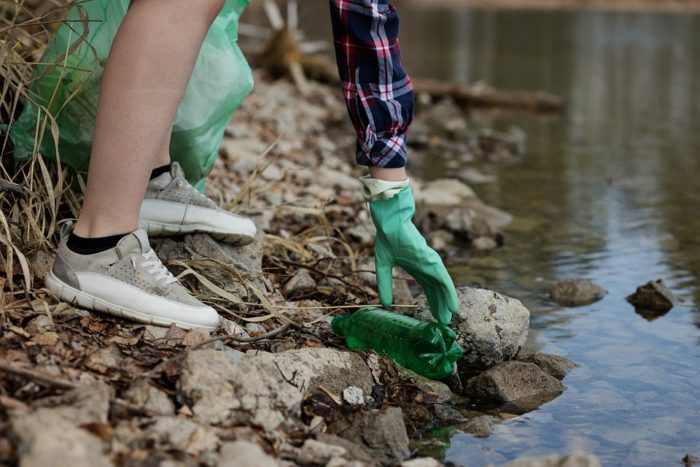 Resilience is one of the trendiest international corporate buzzwords.
While many people have yet to truly understand exactly what it means and how to measure it, there are others who are doing their best to enact policies that reflect the concept of resilience.
Garbage, Garbage Everywhere
Generally speaking, resilience is defined as the capacity to recover quickly from difficulties. However my understanding of how the term is being applied in business has to do with disaster management and recovery specifically as it relates to our planet's environment. When it comes to corporate responsibility and public perception, resilience is measured in the things one does to bring our environment back from the brink of being covered in garbage.
If you are at all aware of the environmental concerns, you know about the Pacific Garbage Patch. A quick visit to Wikipedia will reveal the extent of the garbage. You'll read that, "Researchers from The Ocean Cleanup project claimed that the patch covers 1.6 million square kilometers. The plastic concentration is estimated to be up to 100 kilograms per square kilometer in the center, going down to 10 kilograms per square kilometer in the outer parts of the patch. An estimated 80,000 metric tons of plastic inhabit the patch, totaling 1.8 trillion pieces. 92% of the mass in the patch comes from objects larger than 0.5 centimeters, while 94% of the total objects are represented by microplastics."
Make A Corporate Commitment To Environmental Recovery
The environment, and your customers, need you to show this type of resilience. You can demonstrate resilience by promoting your commitment to the use of reusable, recycled products in every possible area of your business. From the corporate break room and kitchen to your promotional products. We have helped many of our clients completely transform their on-site break rooms and kitchens from the use of paper and Styrofoam cups to reusable drinkware branded with their company logo.
Promotional Sustainability
Some of the most sustainable promotional items, all of which can be branded with your company logo, include silicone straws, or those made of stainless steel. You'll be seeing more and more cities and states banning the use of those single serve straws due to the negative impact of plastic in our oceans. Refillable water bottles are also now becoming more popular. The Camelbak® reusable water bottle is so popular that there are even refilling stations in many airports now.
Other promotional items that will do wonders for your reputation as an eco-conscious business include a variety of non-woven polypropylene totes and grocery bags that come in all shapes and sizes, insulated, non-insulated even laminated. Notebooks and pens made from recycled paper. And very popular items like cutting boards, key tags and USB cases made from bamboo.
We Can Help You Demonstrate Your Commitment To Resilience
Whether you have already made a commitment to eco-consciousness and sustainability or not, we can help you continue or begin. Your efforts to help our planet bounce back from the threat of being covered in garbage will be noticed and appreciated by your employees, prospects and clients. Helping our clients with eco-sustainable promotions is our way of exhibiting our resilience too.