How To Make 'Em Look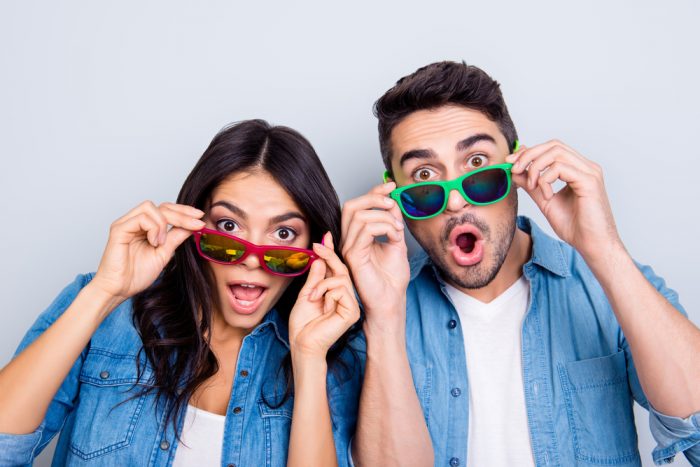 If you own a business or manage a business team, I would be willing to bet you've heard the expression 'presentation is everything.'
I say it frequently to current as well as prospective clients. Another saying is that 'appearances count.' That is even more true when your company takes a booth at a trade show or convention.
I've been to enough trade shows and conventions to know that the businesses that do not put their best foot forward – in other words they just "wing it" – will not have the most positive experience. That's because they have yet to understand just how important appearances are in getting people to look at your booth, then be intrigued enough to start asking questions.
The Look That Makes 'Em Look
The most fundamental aspect of a trade show booth is having a coordinated or cohesive look. I'm talking everything from your table throws and banners to the booth itself, collateral materials down to the clothing the booth team wears. A coordinated look tells attendees you mean business. It tells them you care about presentation and appearance.
Trade show apparel is typically not the first thing you think about when planning for a trade show. But, you'll come to find out that it is one of the most important aspects of attracting prospects and representing your company well. Wearing branded uniforms or outfits with a common theme can help create stronger brand identity and will give your staff the look of a cohesive unit. And you want to make sure you are industry appropriate. For instance, if your brand is in the fitness industry, wearing workout clothes like sweats, tracksuits, gym shorts, yoga pants and sneakers is perfectly acceptable trade show apparel.
We Can Give You The Look That Makes 'Em Look
We do it all. I mean table throws, banners, booths, collateral and yes, branded apparel. Whether this season will be your trade show debut or whether you're an old pro, you may need some help getting started or getting a fresh new look.
Whichever end of the spectrum you're at, give us a call. We'll help you turn heads and attract attendees. But you'll have to keep them engaged.