Here's To The Women Who Made It Their Business To Pave The Way For Others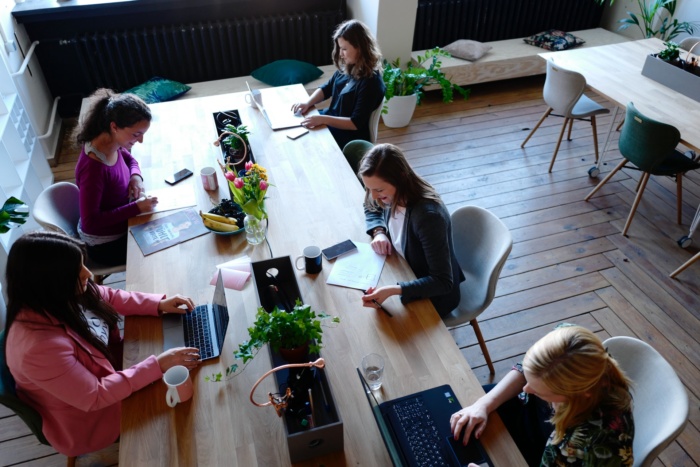 As a tribute during the month of March, which is officially designated as National Women's History Month, I want to give a huge shout out to the women who paved the way as entrepreneurs, businesswomen, and leaders in every profession and field of endeavor. Throughout history, women have had to fight for every dream that didn't coincide with what the times considered appropriate. And for women of color, the struggle has been even greater.
The First Woman Self-Made Millionaire
I am launching into my celebration of National Women's History Month by recognizing Madam C.J. Walker. She was an African American entrepreneur, philanthropist, and political and social activist. She invented and marketed a line of hair and scalp products for the African American market and is recorded as the first female self-made millionaire in America in the Guinness Book of World Records.
We are all familiar with Marie Curie, the first woman to win a Nobel Prize, and Amelia Earhart, the first female pilot to fly solo across the Atlantic since they have made significant contributions to the world and have been recognized for their achievements. But there are so many other women who persevered and cleared the way for women to pursue their dreams in every profession. They are the mothers, the daughters, sisters who didn't take "no" for an answer when their hearts inspired them to go for their dreams.
Today, thanks to the groundbreaking efforts of all those brave women who preceded them, we have the likes of Oprah and Lady Gaga, Serena Williams and Sally Ride, Amanda Gorman and Kamala Harris.
My Heroines In The Marketing World
The advertising industry is filled with women who made history, from the first woman copywriter, Helen Lansdowne Resor who was hired in 1908 at J. Walter Thompson to Mary Wells Lawrence, the first woman who co-founded an agency traded on the New York Stock Exchange. In 1926, Nedda McGrath became the first female art director at a major ad agency. She is quoted as saying, "I know of no other woman art director in the field. I was discouraged by everyone from making the attempt and had to work perhaps harder than a man." Bravo, Nedda! Thanks to you the advertising industry is now noted for hiring, cultivating, promoting, rewarding and revering women art directors on par with men.
From Impossible Dreams To Expectations
The field is getting much closer to being level for women playing on the same field as men. As the famous advertising campaign for Virginia Slims cigarettes declared back in 1968, "You've come a long way, baby!" It was true then and is even more true now. We have come a long way thanks to the talents, resilience, determination and passion of those who came before us. They knocked down doors and broke through ceilings and changed the way women are seen in every previously male-dominated arena. From medicine to moviemaking, from law to academia, from the kitchens of Michelin Star restaurants to the boxing ring. From the farthest reaches of outer space to the Oval Office the most impossible dreams are no longer impossible, they are now expectations!
Here's to all the women with whom I have the pleasure of doing business. Here's to the women on my team who make my life better. Cheers to one and all! Thanks for inspiring me with your endless dedication and passion.