Facing The Domino Effect Of Pandemic Related Challenges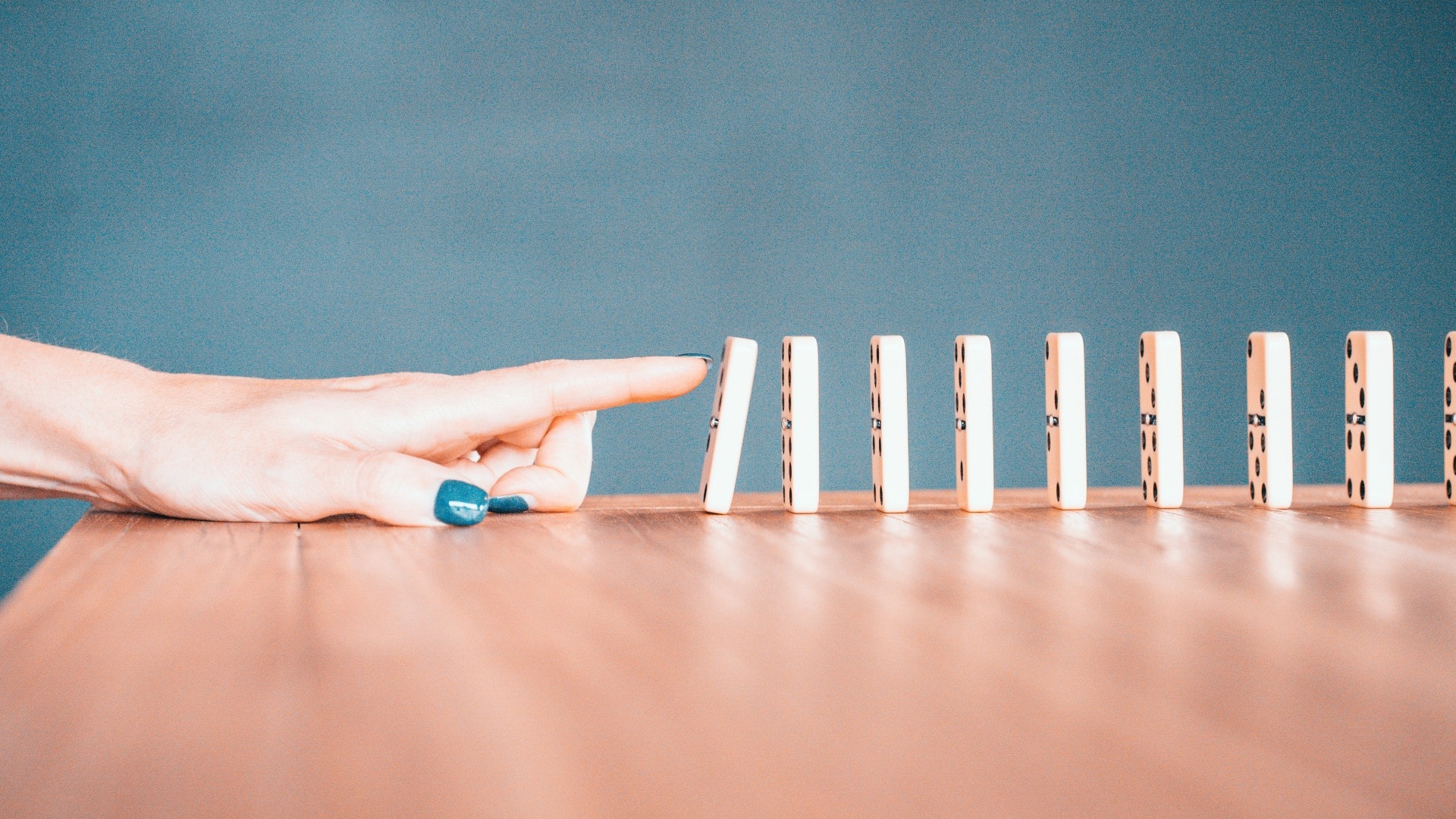 If you're reading this, you and your business have survived the pandemic, thank goodness. And all of us, business owners and leaders alike, are now facing the domino effect of pandemic related challenges that include price increases, inventory issues, labor shortages, raw material issues, longer shipping times…ad infinitum. It is my hope that we will all continue to survive and see this thing through.
We are continuously creating and discovering new ways of doing business, while also coming to realize that some of the old tried-and-true ways are more indispensable than ever. I've been in touch with my vendors and they assure me we are not seeing a change back to the "old pre-pandemic" times any time soon. We may begin to see some semblance of the old late in 2022, but until then, my vendors are telling me the prices and timelines for everything are on the rise.
2021 Wasn't The Year We Thought It Would Be
I'm sharing with you here, some of the many reasons for the increases in promotional products and marketing materials across the board. One of my vendors shared this with me. He said, "Last New Year's Eve was a great night. Our family didn't do much, but I recall turning the page from 2020 to 2021 and thinking, "Thank God that year is over! Now, we can get back to life and work as we knew it." But I was wrong…so, so wrong."
As I pointed out in this month's blog (if you missed it, the link is at the end of this article), very little in the way of promotional items are made in the United States. Most of it is just decorated here, but not made here. Items are coming from China, India, Viet Nam, Honduras, Guatemala, Pakistan to name a few. All of these countries are suffering from the domino effect of the pandemic. They all have production issues, shortages, transportation delays and more challenges.
One of my vendors summed up the price increases succinctly: "The overall cost of making products and getting it delivered has gone up significantly this year."
Reasons For Price Increases By Category
Apparel & Bags:
According to one of my major vendors, there are four key areas that are driving cost increases for cloth goods which are:
The cost of raw materials. Cotton has increased an average of 31% year over year. Cotton prices, like any commodity, are driven by supply and demand. While global demand has recovered nicely, supplies have been dramatically reduced by the prohibition of Xinjiang cotton (which, by some reports, accounts for up to 20% of the world's cotton). The cost of polyester has also experienced a roughly 29% year over year increase.
Exchange rates. The U.S. dollar has weakened against many global currencies, including the Chinese Yuan and Honduran Lempira. We pay our global vendors in dollars. They largely pay their workers and suppliers in local currencies. When the dollar weakens, that means they are earning less in local terms than they did when the dollar was strong.
Ocean transportation and logistics. The cost of shipping goods across the ocean has increased by 293% year over year.
Generalized System of Preference (GSP)—also better known as tariffs. In the last few years, we moved many of our bags out of China to avoid the Section 301 tariffs. Many of our bags were resourced to the Philippines and Indonesia, as they've benefited from the GSP duty exemption. That preference expired at the end of last year and has currently not been renewed. While we are watching D.C. carefully and are cautiously optimistic, we have no way of knowing the timing of when the GSP might be renewed.
General Products:
The volatility of other non-fabric products such as water bottles, pens, mugs, etc., is being driven by inbound freight costs, which have essentially tripled of late. Of course, some of the price increases are also being driven by the increase in actual raw material prices.
Paper Products & Printing:
Due to current situations worldwide, we have been experiencing inventory shortages, labor shortages, rising shipping costs and longer shipping times. The volatility in today's paper market is impacting pricing and availability, sometimes on a daily basis.
Everyone Is Doing The Best They Can
My vendors are doing their best to have stock available and to ship products as quickly as possible. And we at Gossett Marketing, will continue to do our very best to source the most reliable, cost-effective options. We will all get through the price increases, the shortages and every challenge we are faced with together. One day we will be able to look back on these times and reminisce about what we learned and possibly how it was among the best of times!
Read this month's blog, if you missed it here:
The Year That Was Not At All What We Expected Or Hoped It Would Be