Expect A Richer Harvest Of Trade Shows This Fall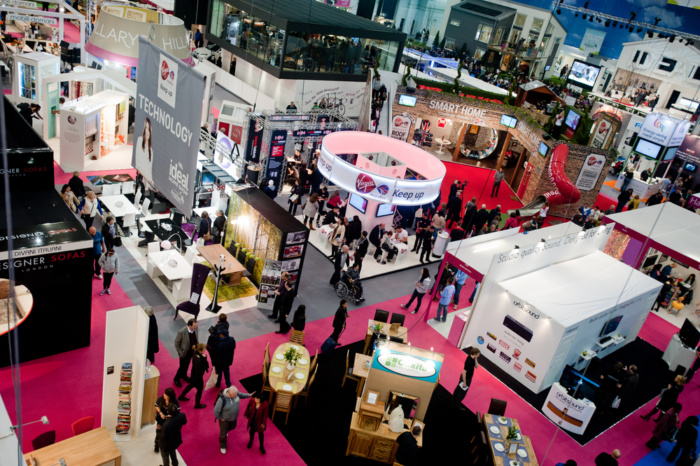 This spring and summer will certainly show signs of new confidence and growth around trade shows. However, attendance may still be somewhat spotty as the pandemic still presents health threats. But with vaccinations happening throughout the U.S. and around the world, by fall we may have a real cornucopia of trade shows.
In fact, many shows that were scheduled for the spring have been rescheduled for fall. Concerns about attendance and travel safety dominate the thinking behind rescheduling some of the biggest and most popular trade shows. This slight delay promises to herald a very exciting fall trade show season. And that gives everyone plenty of time to get materials, booths, and swag packages all gussied up to present your company in the most compelling light.
The Pandemic Has Not Dampened Anyone's Love For Free Stuff
Free stuff is still a motivating factor that drives people to trade shows and other events. Who doesn't love free stuff? No one doesn't like free stuff! Some industry experts who have already experienced several of the early in-person trade shows have reported back on the kind of promotional marketing items participants will be most receptive to receiving.
Containers. As people begin to travel more, they will need to carry their own PPE items in a pouch of some type.
Totes. Bags filled with swag will be big to minimize attendees touching too many bacteria-prone items. People don't want to put anything down.
Cleaners. Branded masks will be available, of course, as a nice backup for a spill or forgotten covering, to say nothing of photo ops. But the hot-ticket items are small-sized imprinted bacterial wipes and sanitizers.
Chargers. As phones turn into an ID/ticket/scanner of vendor information, attendees can't afford their devices to lose all of their juice. Power banks, chargers and pop sockets will fill a valuable need.
Scannable cards are new on the scene and getting more and more popular as they offer a way to exchange social media information without swapping business cards.
Bottled Water. In not-so-good news for green events, water fountains may be a no-no for some time. Enter branded water visible at every booth. That's good for another kind of green, at least.
Headsets/earbuds. Who can't use another set of earbuds? Not only do they allow business calls to occur, they also help attendees fake being busy when they'd rather keep their distance from others.
Color-coded gear. Be it wristbands or ties, show organizers are ordering items to allow attendees to visibly show their comfort level with large crowds. Green could mean all clear while red might be an indicator to stop in your tracks.
Pre-event swag bags. These became popular during virtual events. However, they remain popular as live events gain traction because not only can the packaged goods give a tactile experience to a virtual attendee, they can also be a way to draw in-person attendees to certain booths.
The Trade Shows Must Go On
And so they shall! As the excitement builds toward a return to some semblance of pre-pandemic comfort level in the midst of crowds, let Gossett Marketing help you build excitement and a cornucopia of exciting promotional marketing items that will make your trade show exceed your expectations. We can provide many, perhaps all of the items listed above branded with your logo and message. Give us a call today and let's explore the exciting options.