Don't Be The One Wishing You Could Trade Booths At The Trade Show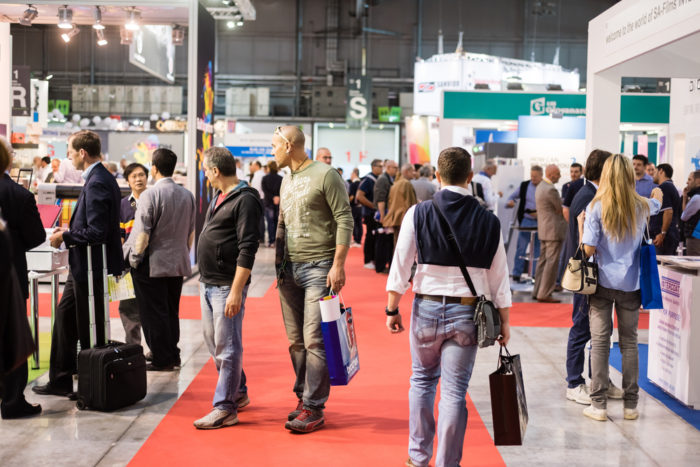 When trade show season starts up, I'm always reminded of the old Head & Shoulders commercial that states, "You never get a second chance to make a first impression."
And, now, here we go again.
This is about the time that experienced businesses are putting the finishing touches on their booths and materials. However, I can't help but think about how many times I've attended trade shows and inevitably there is some sad little booth with a card table and a couple of folding chairs set up. There's usually some young man or woman with a stack of brochures or hot-off-the-printer flyers manning the 'booth', looking expectantly at the passersby, hoping beyond hope that someone will come into their unappealing space.
I am usually the only one that will venture into these sad, sad booths. And I do that only to tell them the following: If you are just venturing into your first trade show, even if you don't have a small fortune to spend on your trade show booth and materials, you can spend whatever money you do have wisely and get a cohesive look that will at least tell people you've got it together. You'll also send the message that as you grow, you'll be someone to watch. A trade show booth communicates more to attendees than many people think about.
Be The Small Gem
You don't have to have the biggest, most mind-blowing booth at the show.
There will always be those few that very few other businesses can compete with. They've got deep pockets and typically are well established. Everyone will hang out in those booths for a while, but eventually they'll get around to seeing what else is out there.
You simply have to be relevant to your industry and look buttoned up.
You have to at least appear to have something to offer. And be imaginative and inviting in your presentation. You must have something compelling to catch the eye and interest of trade show attendees. You know they are there on business and there's a whole lot to take in.
I was just at a show in Vegas a couple of weeks ago and it was amazing the difference in some booth's appearance and the team. At one booth it was so easy to see who was available in the booth to answer questions because each day the booth team all wore a very bright shirt embroidered with their logo. (The first day was a lime green, the second a distinct royal blue). Even though their booth wasn't flashy, it was always packed.
Whether you can only afford brightly colored t-shirts with your logo embroidered on it and a single banner and table throw, it can be done and set up in a way that invites curiosity. When the trade show floor is crowded, the booth and the team need to be inviting, easy to navigate and see what you have to offer and ask questions.
You can be a small stand-out gem among the whizz-bang displays.
The importance of a cohesive, branded look is all important.
We can help you with every aspect of your trade show materials from table throws, banners, booth, collateral material – even the apparel the booth team wears. We do it all and are serious about helping you make the best first impression.
We don't want you hanging your head and wishing you had another booth. We want to help you present your business in the best way possible within your budget and grow better each year.