Come Out, Come Out, Wherever You Are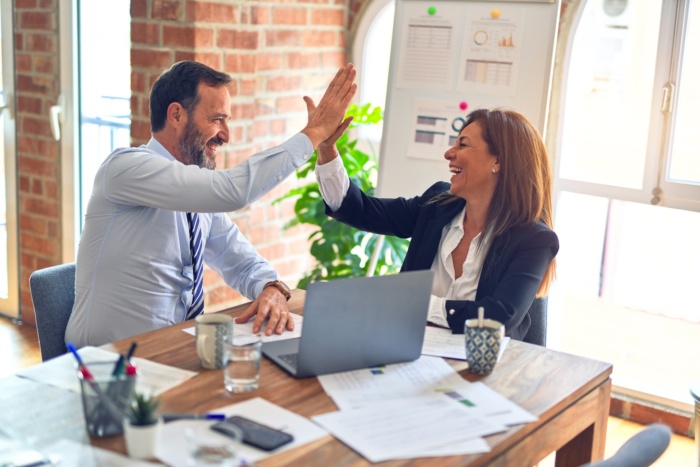 Our days of playing hide 'n seek from COVID-19 are hopefully coming to an end in the not-too-distant future. But not everyone is ready, willing, or able to venture out and to be seen other than on a computer screen in a digital meeting. Yet, we must all be tempted to come out after a year of being hunkered down at home with few real interactions with other human beings other than those with whom we live. If you have a cat that loves treats and you want to lure that cat out from its favorite, farthest hiding place under the bed, you know what to do. You grab the treat bag and shake it. It's irresistible.
So, to lure your employees back to their cubicles and communal office spaces, you have to engage in similar behavior. Create and shake an enticing treat bag.
I can help you do that. First of all, the treat bag. Make it a nice anti-microbial tote your employees will enjoy carrying to and from work since many will be splitting time working in the office and at home for a while longer – maybe indefinitely. Fill that bag with a personal refillable water bottle, a mug for tea or coffee, hand sanitizers, and mask holders that attach to the computer so those masks will always be handy. We can provide an array of goodies that will appeal to the most die-hard quarantine king or queen. Of course, you can make each item more special with fun sayings that echo the appropriate sentiments, and your logo. This is history-making time, so you may as well make the best of it!