Become A Permanent Part Of The Solution For Earth Day's 50th Anniversary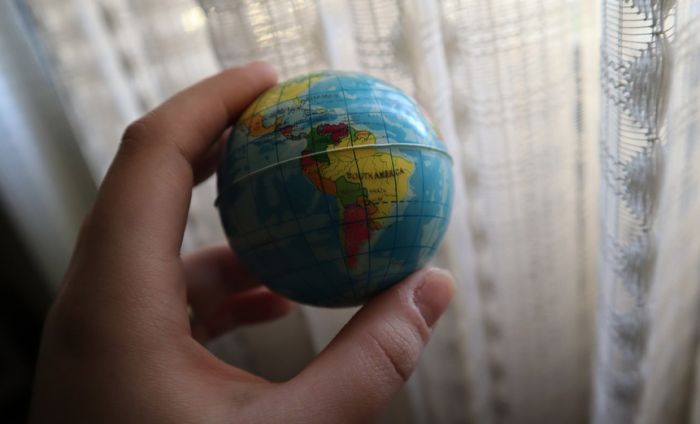 Climate Action is the theme for this year's 50th Anniversary Earth Day.
There's still plenty of time to take action and order recycled and sustainable promotional items to show your clients, employees and prospects that you care about the fate of Mother Earth.
If Everyone Does One Thing
From the destruction of our oceans' coral reefs to ocean dead zones caused in large part by runoff from factory farming, our planet is under great duress. The interrelated problems seem overwhelming. But if each individual and corporation picks just one single area of focus, we can all be part of the solution instead of the problem. At least that's how I see it.
End Plastic Pollution
At Gossett Marketing, we have decided to be part of The End Plastic Pollution campaign. I enjoy helping clients do away with single use plastic items in favor of long-lasting items that can be re-used and that will break down easily when their useful lifespan is complete.
According to the Earth Day Network, plastic in our environment is harming marine and human health, littering beaches and landscapes, clogging waste streams and landfills. The Ocean Conservancy reports that, "Plastic has been found in more than 60% of all seabirds and in 100% of sea turtles species, that mistake plastic for food. Every year, 8 million metric tons of plastics enter our ocean on top of the estimated 150 million metric tons that currently circulate our marine environments." As a Florida resident, this cause is close to my heart. I have seen the damaging results on our beaches and waterways.
Eco-Friendly, Recycled, Recyclable And Sustainable Promotional Items
As everyone is becoming more aware of the stress we are putting on the earth, more and more products are being made that take this sensitivity into account. We now have access to a wide array of promotional products made from bamboo, stone, wheat straw, hemp and a number of recycled materials. I love knowing that the products made from these materials will not add to the pollution of our beautiful earth.
Mugs, Totes, Clothing, Umbrellas, Oh My
The range of eco-friendly and sustainable products run the gamut from clothing to umbrellas, fabulous notebooks and journals to writing instruments as well as the ever-useful totes and T-shirts. With the quality and range of stylish and quality products available, it is possible for companies to become part of the solution of ending plastic pollution permanently.
I currently have several clients who only want recycled and/or sustainable promotional gift items for their clients. They have made a commitment to be part of the solution and are setting an example for their employees and clients.
Some Of My Favorite New Products
I'm a big fan of wheat straw which consists of 20-30% reclaimed wheat stock. There are cups, tumblers, food containers, utensils and even a Bluetooth speaker to name a few!
Another newly introduced item that I find fascinating is an umbrella. With spring showers on their way, I think it's going to be very popular. The umbrella is made with RPET fabric constructed from 5 recycled plastic bottles, the handle and shaft are made from Bamboo. If you know anything about bamboo, you know it is a very sustainable material with an amazing growth rate. In fact, some species grow more than 3 feet a day! This year, there are also totes made from the cotton collected from garment cutting waste blended with recycled polyester to produce a very strong reusable bag.
If your company is ready to make a commitment to ending plastic pollution, give us a call. We'll get your campaign and your eco-friendly, sustainable promotional gifts ready for you in time for the big celebration.