Be Remembered For The Gift Of On-The-Go Techno Power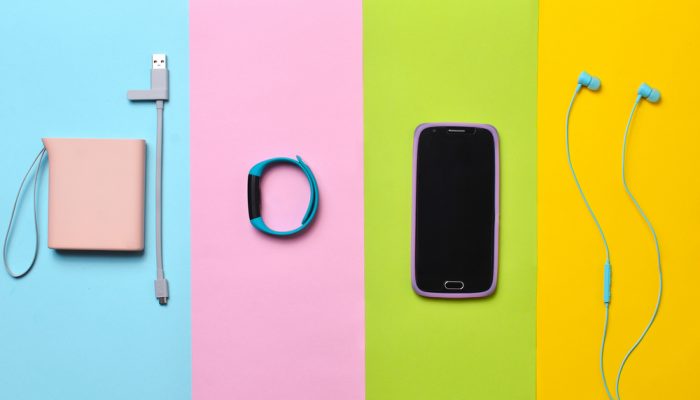 You may already have experienced the power of a popular promotional marketing gift item, either as a recipient or a giver.
But have you ever considered plugging in to the power of giving techno items that keep your clients and prospects powered up and protected while on-the-go? In my experience, which is pretty vast, I can assure you that giving a quality promotional techno item will ensure your company will be remembered fondly.
Technology items are the gifts that are typically used over and over again – quality ones, of course.
There are a wide range of items that are currently extremely popular and sought-after. And, they won't break your promotional marketing budget.
First on the list is the wildly popular pop sockets. Imagine your company name or logo popping out every time someone needs to get a grip on their phone or needs a prop for the group or selfie shot and all the other myriad ways that these popular items are used. When anyone is asked where they got theirs, your name will also be mentioned.
Another great and useful item is the silicone wallet that attaches to the back of smart phones. They hold credit cards, driver' licenses and room keys. Imprinted with your logo or company name, it will remain ever-present in the mind of the recipient.
RFID Blocking Card and/or Passport sleeves or wallets are also popular promotional gifts that will be appreciated and used. Thieves roam around airports and other areas with scanners that can steal your personal information from the new chip cards and IDs. Your information can then end up on the dark web where your identity can be stolen or worse. These RFID blocker sleeves and wallets are designed to block the RFID readers from scanning your credit cards, debit cards, banking information, smartcards and RFID driver's licenses.
Wireless earbuds with your logo on each ear will be handy since iPhone no longer has plugs for headphones. And then there are the power banks that can keep your devices charged while commuting, traveling or in long meetings.
You'll discover there are technology items for every budget. If you would like to explore which items would be most appropriate for your company brand and budget, I'd love to help.