Appreciation Shows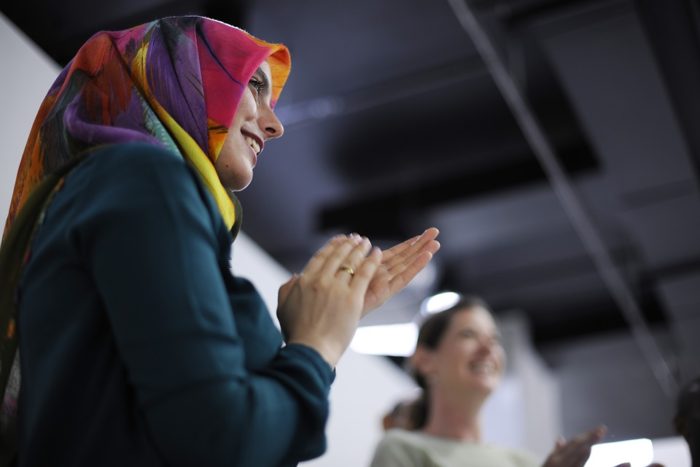 Nothing beats the success and loyalty that comes as a result of word-of-mouth referrals.
The way to create that coveted position is to provide outstanding customer experiences whether your business is providing products or services. And, when a referral comes to you from a happy client/customer, the secret to even greater success is to reach out immediately and thank them for the referral. But not with just a simple verbal "thanks."
A Show Of Appreciation
A big part of providing truly exceptional experiences is how you show your appreciation for those people who send you referrals. As a promotional marketing firm, I am keenly aware of the importance of word-of-mouth marketing. For us, our work speaks volumes and our clients sing our praises with their successful campaigns. Our long-term happy clients are constantly referring other businesses to us.
Showing our appreciation is something we take seriously and sincerely at Gossett Marketing. In fact, if you are really serious about showing appreciation, you may establish a separate budget for showing appreciation to those who send referrals your way.
The Circle Of Appreciation
The way I see it, a referral is a first obvious show of appreciation. Your client or customer appreciates your service/product so much that they tell someone else about it and suggest that person give it/you a shot. When that happens in my business, I keep the circle of appreciation going by reaching out to the person who made the referral with a special gift.
My goal is to make the person who made the referral feel special and let them know how genuinely grateful I am for their efforts. I often send a nice journal or a good quality pen embossed with their name or branding. With the digital world becoming more dominant in our culture, I find myself sending more high-tech gifts such as power banks, wireless chargers or headphones.
What You Focus On Expands
What goes around comes around. What you focus on expands. Do unto others… You see where I'm going with this. When I focus on appreciation, I find that my clients show their appreciation by sending me more referrals. But, I've discovered that that's the way life works. You know, when you focus on appreciating others for what they do, more appreciation comes your way. It is a circle of life thing.
Loyalty Shows Appreciation
We are very fortunate that many of our clients have been with us for a very long time. Most have been with us for more than 10 years (we still have our first client from 25 years ago). I think one of the reasons is that we are honest with our clients. We don't promise them something we can't deliver. And we treat all our clients as if their business is our business. We feel very invested in their success, so we are always looking for ways to help. And we continually show our appreciation.
We Love To Help Our Clients Show Their Appreciation For Referrals
We'd love to help you develop appropriate thank you gifts that make recipients feel special for sending you referrals. And please don't save your show of appreciation for holidays. Acting immediately is important to revealing the sincerity behind appreciation.